Bavaria City Racing Dublin today announced that for the first time ever, one of the leading F1 teams in the world will take to the streets of Dublin. Thanks to Vodafone Ireland, the Vodafone McLaren-Mercedes F1 team has been signed up for the street racing exhibition in Dublin city centre on Sunday 3rd June.
Jenson Button will race his F1 Vodafone McLaren-Mercedes along the Dublin city track which starts at the Convention Centre Dublin, continues along Customs House Quay before crossing Butt Bridge, chicane's at D'Olier Street, zips past College Green and the Central Bank on Dame Street before reaching the chequered flag on O'Connell Bridge.
Bavaria City Racing Dublin is a free public event and over 150,000 people are expected to line the streets of Dublin to enjoy the best the world of motorsport has to offer.
For those who want to get closer to the action there are three ticketed premium performance zones on the track at Customs House Quay, O'Connell Bridge and at the Main Paddock on North Wall Quay. Tickets for these areas are priced from €75.90 and are available from Ticketmaster.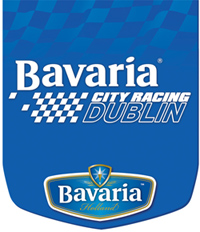 Bavaria City Racing Dublin Ambassador, Eddie Jordan said "I'm hugely excited about Bavaria City Racing Dublin, this is something spectacular, something you've never witnessed before and I for one can't wait"
Gavin Collins of Bavaria City Racing is equally excited, "We are delighted to be able to announce that the Vodafone-McLaren F1 team is coming to Dublin to be a centrepiece of the Bavaria City Racing Dublin experience. They are a premier F1 team and Jenson is one of the leading drivers in world motorsport. Our thanks go to the Vodafone Ireland team, at their headquarters in Leopardstown, who were instrumental in ensuring that Jenson and the team will be in Dublin next summer."
Robert Hyland, Sponsorship Manager at Vodafone Ireland, commented, "We are truly excited at the prospect of bringing the Formula 1 experience to Dublin. Jenson is one of the sports great ambassadors and we are delighted to be able to help showcase what he and the cars can do in front of an Irish audience. It will be a massive event for the city that will be remembered for years to come."
Patrick Cooney, Managing Director of Gleeson commented, "Gleeson is delighted to be working with Bavaria to bring Bavaria City Racing to Dublin, having witnessed the event first hand in both Rotterdam and Moscow, I am confident that this will be a great event and will be supported by the people of Dublin, from all over Ireland and we also expect a large contingent from abroad. With the Vodafone McLaren Mercedes F1 Team onboard, this will be one of the most exciting events for Ireland in 2012."