Things have been very quiet on our blog lately. We're all up to high doe putting the final touches to some changes to the Motorcheck website but more about that later.....
Fueling Topaz with Auto-Data!
One piece of news that we couldn't ignore this week however was the new FREE 'Topaz App' that was launched. It's something we've been looking forward to seeing in the app store for a while now. Motorcheck provides the data the app uses for its mileage check facility and is a great example of how our automotive data can be used in innovative ways by our business customers.
This nifty feature gives motorists the ability to calculate how much further they will be able to travel using Topaz fuels. You just enter your cars' registration number and the clever app uses our automotive data to figure out just how much further you can go if you fill up at Topaz.
Why not see how much further your car could go? Give it a try.
Special App Offers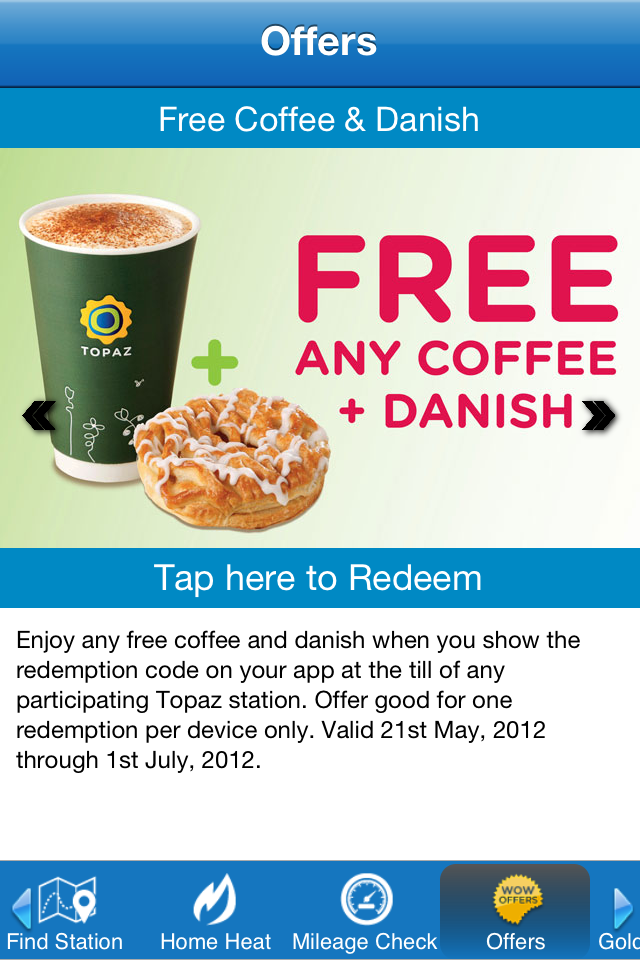 Along with this there are special app offers that will be available to users every month and new technology, exclusive to Topaz, means it will be easier than ever for customers to avail of them. This months offer is a free coffee and danish.
The offers on the App contain QR codes which customers will be able to self scan at new customer facing 2D scanners. The offers will change every month and customers will be notified through push notifications when new offers become available on the App.
For those of us worried about home heating (not now thankfully) - the app also has a home heat locator which directs users to their nearest Topaz supplier or authorised dealer as well as a link to the AA Route planner and AA traffic feed. Of course it will also enable customers to find the Topaz site nearest to them from the network of over 300 sites nationwide.
As a data provider it's great to see that Topaz is focused on enhancing the customer experience in new and innovative ways.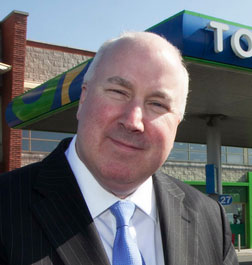 Most of us have been there at some stage. You're running low on fuel, traffic is backed up, the kids are going crazy and you've no idea where the nearest forecourt is. It's no joke. This new Topaz App is all about using modern technology to make life a little easier for our customers. Whether you are running low on fuel, you are a Topaz Fuel Card user or you simply want a cup of our Fairtrade coffee, this App is for you.
We have been listening to feedback from our customers and they put 'site locator' at the top of their wish list. But we wanted to go beyond that and develop an App which offers a host of services. Topaz is the only forecourt retailer to have installed new customer facing 2D scanners and the Company is excited about the potential they have for all types of transactions. We hope all our customers will download this App and use it regularly to enhance their driving experience
– Paul Candon, Marketing and Corporate Services Director
Free Fuel for a Year!
To launch the new App, Topaz is running a competition in which one lucky winner who signs up for the App will receive a 'Golden Ticket' which will grant them free Topaz fuel for a year. The winner will be notified through the App if they win.