Years built: 2004 to 2012
Bodystyles: Premium hatchback, compact coupe and convertible
What is it?
The 1 Series was BMW's riposte to the Audi A3, and to the steady encroachment of the Volkswagen Golf into ever more premium territory. Designed to give existing BMW owners something to trade down to, and to be a more affordable entry-point into the range, the 1 Series had something that no other competitor could compete with – rear-wheel drive. By using a cut-down version of 3 Series chassis, and by sending the drive power to the back wheels, the 1 Series instantly had more driver's tool cool than any other pricey hatch, and proved to be an enormously entertaining car to drive. Thanks to a five door option it was also far more practical than the half-baked BMW 3 Series Compact that preceded it.
Which one should I buy?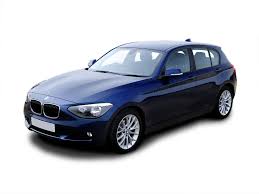 The breadth of the 1 Series range is simply massive, running all the way from a 115hp 1.6-litre petrol 116i to the amazing 335hp 1 Series M coupe. In between were various diesels, bigger petrol engines and the occasional creamy-smooth straight-six engine.
It's a straight-six for which you should go if you fancy something really rewarding, albeit at the price of high running costs. The 130i, with its 3.0-litre petrol engine is going to cost you a fortune in tax and fuel, but the wonderful, silent power of the engine makes it so tempting.
Most of us will probably go for a diesel, of course. The 115hp 116d is a good choice, with claimed 62mpg and a mere 118g/km of Co2, but if you're buying before 2008 it's worth remembering that it's actually a 2.0-litre engine, so you won't get much of a tax benefit. Pre-2008 buyers should probably stick to a 116i 1.6-litre petrol, so that you'll pay relatively much less tax, and only have a mild penalty in overall fuel consumption. Beefier 120d versions are more fun, thanks to their thicker torque curves, but to be honest are probably not really worth the extra cost. The 1 Series is a compact car, so it doesn't really need a big engine. A 118d is all the 1 Series you'll need.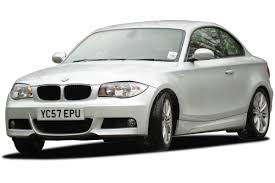 Of course, there are exceptions to that rule. The 123d used a twin-turbo version of the 2.0-litre diesel engine and is one of the best 'Q-Cars' around. No-one expects it to have the kind of jet-propelled mid-range thrust as it does, so it's a terrific car for sheer fun. Probably even more so than the 135i, which used a turbo 3.0-litre petrol six-cylinder engine to great effect. The hottest 1 Series before the short-lived M model came along, the 135i can now be picked up for relative buttons, making it a true performance car bargain.
If you're buying a 1 Series for practicality though, forget it. Yes, you can have a five-door version but the rear seats are tiny whichever version you go for, so it's probably best to track down the coupe which, with two doors and a separate boot, looks far smarter than the more hunchbacked hatch. All have runflat tyres and stiff springs, so don't expect a cosseting ride quality.
How much should I spend? Around €15,000 will get you a late-model 1 Series Coupe
Here's one we found:
2011 BMW 1 Series Coupe 118d M-Sport, 104,000km, two owners, €14,900 from a non-franchised dealer.
What goes wrong?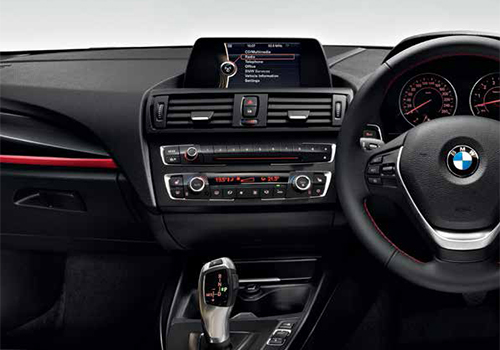 Are BMW 1 Series reliable we hear you ask... Well there are some 1 Series issues; Whistling noises and lots of black smoke from a diesel engine means that the turbo is gone, and that's a common occurrence on 2.0-litre BMW diesels. You also need to keep a very wary eye on the timing chain of the later N47 diesel engines – it was designed to be maintenance-free but began snapping without warning, destroying engines and forcing BMW into some embarrassing customer service problems. Most engines should have been sorted out by now, but be very wary of anything without a full service history. Listen for high-pitched rattles and uneven idling.
Dual mass flywheels can wear out on diesel models and be expensive to repair, while a rough-running petrol probably needs its coil packs replacing.
Rattling electric windows are common, especially on the coupe, while the traction control system can pack up entirely. Cabin trim can become loose and rattly, and the key slot for the electronic key is easily damaged.
Creaking suspension probably means the balljoints are on the way out, while if the steering weight feels excessively heavy, or seems to go from heavy to light and back again, it means that the power steering system is failing. Knocking from the suspension means you need new anti-roll bar bushes.
Anything else?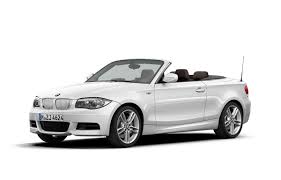 We've mentioned the 1 Series M Coupe but it's worth having a slightly closer look at it as it's a 1 Series that can actually make you money. Only built for one production year and in very limited numbers, the 1 Series M is a staggeringly fast (335hp) and agile high performance car, so if you're buying one be careful to check that it has a full BMW service history and that there is no damage from, shall we say, an over-confident attitude to corners. You'll almost certainly have to buy abroad to find one, but it's as solid an investment, right now, as a painting by Matisse – it's not unknown for well-kept 1M Coupes to sell for more than their original list price.
And when you've found your perfect 1 Series don't forget to get it history checked by motorcheck.ie.