The key question here is, are Ireland's winters really that harsh? I know, it gets chilly and the rainfall count never seems to drop off, but by and large, we have a pretty mild climate. True, there was the 'Big Freeze' that caught so many of us out and which fired up the public interest in winter tyres for the first time ever, but just by way of reference that was six years ago now. Since then it has been the usual progression of mild, damp winters with the odd patch of frost and ice.
So, here's the big question – is it still worth fitting winter tyres to your car? There are still companies which will, when you buy a new car, give you the option of a full set of winter tyres, on a spare set of wheels, which they will store for you and swap over in October as the winter rolls in. BMW has been the most vocal in support of winter tyres, mostly because its rear-drive cars come in for the most flack when the roads get icy. Of course, it's far more to do with how the cars are driven than which direction the driveshafts run…

Advantages of winter tyres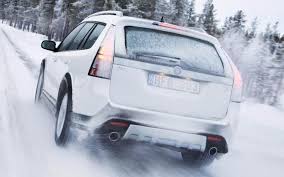 Here's the thing though; winter tyres are not only useful when its snowy and icy out, they're also useful, in deed almost indispensable, when the weather turns merely chilly. For most tyres, the ones we call slightly incorrectly 'Summer' tyres, their peak operating temperature is above 7-deg celsius ambient. Now, while we're hardly northern Canada, there are an awful lot of weeks when the air temperature here in Ireland drops below 7-degrees and stays there. Indeed, while October 2016 is proving to be rather mild thus far, the nip in the air is unmistakable and once we get into November we'll be looking at single-digit temperatures right the way through to the end of February. Given that those temps, as they must naturally do, coincide with damp weather, darker skies and more traffic on the roads (school runs, people avoiding the rain and cold, the Christmas rush) you can start to see why you would want to make sure that your tyres are in absolutely top condition for the conditions.
Temperature factor
The problem is that for all their technical sophistication, tyres really are just rings of rubber and rubber gets hard when it gets cold. Try watching a Formula One race and listen to the complaints and concerns of drivers trying to race on tyres that aren't up to the correct temperature and you'll see what we mean. Now imagine how cold and hard rubber gets when it's chilly enough out to have you putting on gloves and a scarf. Tyres work best when they're flexible, squishing into the road surface and sponging away surface water. The harder they are, the worse they get. Winter tyres are made of a softer compound of rubber that works better in colder temperatures, but the downside is that if you keep them on when the weather gets warmer, they wear out faster.
So, it's a set of winter boots, some spare rims and somewhere to store them then, is it? Well, it's not too much of a chore, and if our German cousins can do it every winter and every spring (as they have to, buy law in certain areas) then surely we can manage, right?
Motor costs and the Irish driver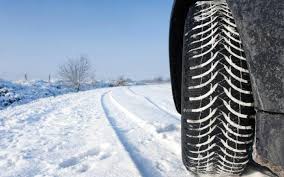 We won't though, will we? Given a choice of adding safety features or carrying out proper maintenance and servicing on our cars, we tend to try and skip and skimp on everything, and with the spiraling cost of insurance recently, that trend is likely to take a significant tip upwards. Indeed, according to Alan Nolan, the director general of the Society of the Irish Car Industry, "our experience of previous periods of high insurances costs suggest that car maintenance will reduce, increasing the risk of accidents and the incidence of uninsured driving is also likely to increase."
Because better tyres aren't a legal requirement in winter, but insurance is, a great many of us will shun the idea of having an entire spare set of wheels and rubber and the expense and hassle of swapping them around.
The best solution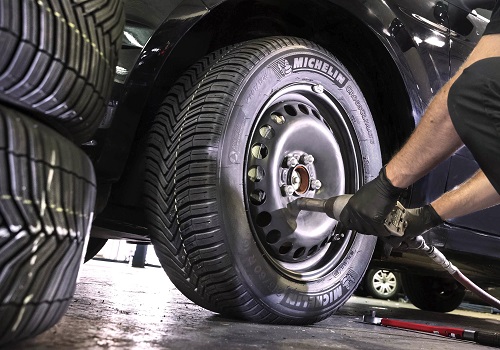 There is a simpler solution however, and it's the development of all-season tyres, which has come on in leaps and bounds in the past few years. Michelin is one of the companies which has developed such all-season rubber, and its new CrossClimate tyre has become the "first Summer tyre to be independently certified for Winter use." It's certainly worth thinking about when it's time to replace your tyres anyway. Just the one set, a set designed to use all year round and you don't have to swap them over in October and February. A little more expensive than conventional rubber? Perhaps, but how much are you going to wipe off the value of your car if you slide it into a ditch at the first sign of ice and snow this winter?