Years built: 1998 to 2006
Bodystyles: Three-door and five-door crossover
What is it?
Honda is riding high right now with the introduction of a new HR-V – a compact crossover with a huge boot, a terrific diesel engine and a tempting price tag. It's been a full decade since Honda had a compact crossover model in its range though, and that car was actually the original HR-V, first introduced in 1998. Back then the idea of a tall, boxy, funky faux-by-four was actually a huge novelty. Imagine that…
Which one should I buy?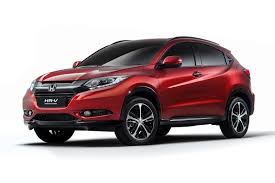 So, 1998 was a world when we hadn't all gone 4x4 and crossover crazy. If you wanted something with four wheel drive you bought a proper Land Rover or Land Cruiser. Or an Audi saloon or maybe a recently-updated Toyota RAV4. But that was about it.
Then, along comes Honda and brings out a curious vehicle called the HR-V. Based on the then-current Civic hatchback, the HR-V looks like a quasi-futuristic 4x4, with funky styling and a modicum (but nothing more) of off-roading ability. To give you an idea of how Honda was pitching it, a lot of surf-boards were used in the advertising…
A full decade on from the end of original HR-V production, the little Honda SUV still makes a canny buy for those who want a bit of crossover magic on the cheap. Prices are at rock bottom levels (albeit starting to creep up a touch for really well-kept examples) and with Honda's proven reliability record, you won't have much to worry about.
Most came with the 1.6 VTEC petrol engine from the Civic hatchback. Power was originally 105hp, but that was upgraded to a much healthier 125hp in 2000. Initially the HR-V came only as a three-door model, which is a look which accentuates its styling, Sadly for those who really like the looks of the three-door, it's the five-door (introduced in 1999) which the market prefers, so it's a safer bet for resale value as well as practicality.
1999 also saw the introduction of front-wheel-drive. The original production batch had all had four-wheel-drive so check carefully to make sure your car has the drivetrain you want. Mind you, there's not much actual difference in terms of off-roading – a HR-V is not a car for dedicated mud-pluggers.
Mind you, it's not a car for growing families either – the boot is really quite small by modern standards, at 285-litres. To put that in perspective, a new HR-V can pack in 470-litres…
How much should I spend? Around €4,000 for a 1.6 VTEC five-door
Here's one we found:
2006 Honda HR-V 4WD SI 146,000km,two owners, €4,450 from a dealer.
What goes wrong?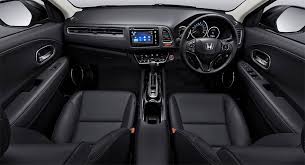 This being a Honda, very little. Check underneath for any damage caused by over-enthusiastic off-roading and if it has the optional automatic, check to make that the gears change cleanly and smoothly – if not, it's likely that the servicing and lubrication schedule has been skimped on. If you can hear knocking and clonking from the suspension, it means that the bushes are on the way out – not a huge job, but a fiddly one which can get expensive.
Anything else?
Bear in mind that the HR-V was designed and built in a world where diesel was very far from being king, even for crossovers and 4x4s – so the HR-V was only ever made as a petrol model and fuel consumption will work out, at best, at around 33-35mpg overall. Not the thirstiest thing in town but worth bearing in mind when you're making your decisions.
And when you've found your perfect HR-V don't forget to get it history checked by motorcheck.ie