Years built: 2005 to 2013
Bodystyles: Sports saloon and convertible
What is it?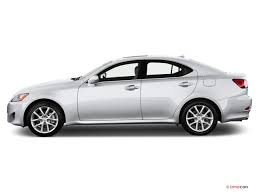 It's the second generation of Lexus IS, following on from the first version, which became famed both for its jewellery-quality 2.0-litre straight-six engine and its popularity with the car tuning industry. The 2005 IS was a rather more grown-up model than the first version, more luxurious and available as a diesel for the first time. It was also one of the first Lexus not to have a Japanese-market Toyota-badged equivalent, so unlike the first-gen, you won't have to wade through a flood of Japanese import Toyota Altezzas.
Which one should I buy?
The second IS didn't have the broadest range going. Basically, there were two engine choices – a 2.5-litre V6 petrol IS250 and a 2.2-litre four-cylinder diesel IS220d. There were 2.5-litre V6 versions but those were only sold in the US market, and we wouldn't recommend you go for the short-lived IS250 C convertible as it's heavy, thirsty and not much fun to drive.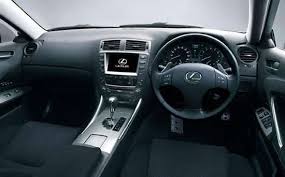 The saloon? That's a different story, as this generation of IS picked up the first model's reputation for chassis sharpness and ran with it. The IS has terrific steering and a brilliant rear-drive chassis balance that led some reviewers to dub early cars as being 'like a leather-lined MkII Escort…'
The 2.5-litre V6 is incredibly smooth, so much so that it's easy to have a couple of goes at the ignition because you just can't hear it idling. It's a thirsty engine though (30mpg on a good day) and has relatively high emissions so if you're buying post-2008 it's a bit of a no-no.
The 200d, which was later re-tuned into the 200d is a better model for Irish buyers, with with excellent fuel economy and good, punchy mid-range performance. You can tell it was Lexus' first stab at a diesel engine though, as early versions are really quite loud and uncouth, although that was improved in later versions.
Those later versions got some upgrades, starting in 2008 and continuing in 2010, including improvements to cabin trim and instruments, some mild restyling of the grille and lights and the arrival of the sporty-looking F-Sport model trim. 2010 also saw the first arrival of the IS200d diesel model.
How much should I spend? Around €17,000 will get you a late-model IS200d
Here's one we found:
2011 Lexus IS200d Executive, 102,000km, two owners, €17,950 from a main dealer.
What goes wrong?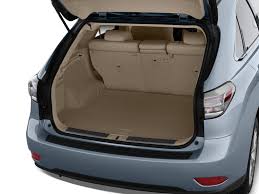 Hardly anything is the obvious answer; this is a Lexus after all, but saying that they're not infallible so there are a few things to keep an eye on. Diesel engines with high mileages (120,000km plus) can develop rough-running issues which indicated adverse piston wear. You can treat that with a full engine rebuild but it's prohibitively expensive.
IS250 petrols suffer from leaking water pumps, and a rattle on a cold start that eventually fades away means a problem with the variable valve timing system.
A loud rattle coming from behind the dash means the wiring harness has come loose from its clips, while, oddly, a problem with the built-in CD player can be outrageously expensive to fix. Alloy wheels can pick up corrosion, while a knocking sound from the suspension means work shock-absorbers. Rear brake calipers can jam, while the diesel models can chew through a clutch pretty quickly.
Anything else?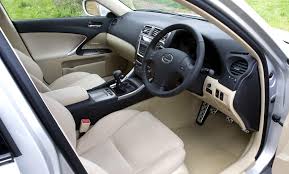 We've forgotten to mention the most outrageous Lexus IS of all, the IS-F. A far cry from Lexus's recent all-hybrid efforts, the IS-F used a 420hp 5.0-litre V8 driving the rear wheels through an eight-speed automatic transmission. Distinguished by a bulky bodykit, it's a hoot to drive and can give a BMW M3 a run for its money. Definitely a future classic.
And when you've found your perfect IS don't forget to get it history checked by motorcheck.ie.