To be honest, not much right now. According to the latest new cars sales figures, the volume of registrations dropped in October by 12 per cent, putting a significant brake on the growth of car sales in Ireland in 2016. Since we first threw off the shackles of recession in 2014, car sales have expanded prodigiously, by more than a third in 2014 and 2015, and had been speeding ahead at a nearly 20 per cent rise this year. No longer – October's sales decreased by just 216 units compared to the same month in 2015, but that was enough to wipe a whole percentage point off of 2016's gains – so now new car sales are up by 'just' 18 per cent this year.
Industry concern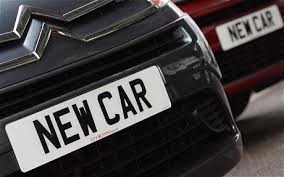 These figures have the industry worried. Already, fears have been raised that next year's new car market might be at best stagnant and at worst drop a few percentage points. Commenting on the October figures SIMI Director General Alan Nolan said "In the final quarter of the year we do expect to see a slow-down in new vehicle registrations, with much smaller numbers each month compared to the peak selling months; indeed the Industry is already moving its focus to the 2017 sales period, as can be seen and heard in current advertising campaigns. However it is fairly apparent that the 162 period at 7% up on last year has seen a slowing-down in registrations relative to the 161 period which finished 23% up on the first six months of 2015. Whether this has been influenced by the Brexit situation or just a slowing of retail activity in the Irish economy, after a sustained period of growth, is not yet clear but this is something that the Industry will be continuing to watch closely."
Here's the thing though. Many of these worries are predicated on constantly trying to get back to the magic figure of 247,000 cars sales in one year. That was the record set in 2000, when more of us bought a new car in one year than any other. The Irish car trade thought that a new Utopia had arrived, and started to invest heavily in dealer premises and big plate-glass palaces. Successive years were less good, with such things as the 9/11 attacks and the bursting of the DotCom bubble weighing on new car sales, but they were always at least buoyant and it was hoped that the 200,000 figure could again be breached. And then the recession arrived in 2009 and sales plummeted and we all wondered what had happened to the good old days.
A normal market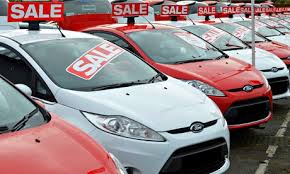 The issue at hand is that the good old days weren't the good old days, they were an aberration. The 2000 car sales boom was driven by a perfect storm of low-cost credit, a burgeoning economy and the magical draw of that 00 numberplate, not to mention the official government-backed 'scrappage' scheme that encouraged many of us to trade in old bangers for shiny new metal.
The thing is that the industry suddenly began to expect that sort of sales figure every year and geared up accordingly for it. But it's very clear that a market such as Ireland cannot sustain that sort of new car sales fury. With only two million vehicles on the road, it expects ten per cent of the entire motoring population to buy a new car every year, which is clearly madness.
What is a normal level of new car sales in Ireland?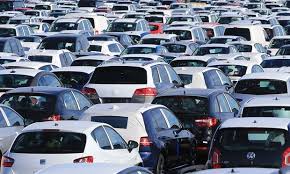 So what sort of new car sales should we expect to see? Well, New Zealand, in spite of being on the other side of the globe, is very similar to Ireland. It's a little physically bigger, but its climate, its population and its overall economic strength are surprisingly similar to ours. And they sell around 80,000 new cars every year. Actually, New Zealand has seen peaks of just over 90,000 for the past two years, but all the way back to 1975, the figures are remarkably consistent. There are occasional lows of mid-fifties, and the ultimate 1973 peak of 97,000 sales but aside from those, it's a steady market. By contrast, since 2000, the Irish car market has been up and down like a badly spun yo-yo.
Now, it's true that New Zealand's culture is a little different to ours, and Kiwis are, as a people rather more keen to hang on to an older car and keep it going than we are. Still, Ireland's car industry would do well to take note of the New Zealand figures and how they can be applied to our own market.
Impact on Irish car drivers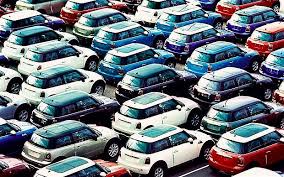 Again, what does this mean for you? Well for a start, it means we pay more for our cars. I know, so much of that is down to Vehicle Registration Tax and VAT, but the investment in the industry, and the fact that we feel the need to have large, geographically spread-out national dealer networks, contributes to the bottom line of every car sold. The sudden boom and bust nature of the market also has complex and occasionally disastrous effects on used car prices too – after 2000, used cars were essentially valueless, something that happened again in 2008 (unless you had bought a low-Co2 diesel). Subsequently, used values dramatically rose in the face of constricted supply, but they are now under fire again from the growth in new sales and the Sterling-value affected rate of used imports from the UK.
So while a slowdown in new car sales might sound like a minor story right now, keep an eye on it. If the slowdown becomes another slump, then much will be affected and much of it will affect you – from new prices to used values to how far you will have to travel to find the new or used car of your choice. Whether sales are up or down can grant the opportunity of making significant savings on a new or used car, depending on the circumstance, but it can also have disastrous effects on the values of cars already purchased. In the complicated maelstrom between investment, return and sales it's very often the consumer who loses out most.