Years built: 2009 to date
Bodystyles: Four-door saloon
What is it?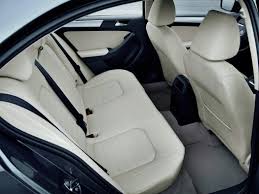 Given all of the turmoil going on in the world, it's perhaps not a bad idea to set your sights on a solid, sensible and safe-pair-of-hands kind of car, and there are few that fit that description so well as the Volkswagen Jetta. Based on the same platform as the Golf, it gets its own unique four-door body, a fraction more rear-seat space and a big, separate boot. Given the general Irish love for all things four-door it's no surprise that the Jetta has been a bigger seller here than in many European markets, although the likes of the mechanically-similar Skoda Octavia and Audi A3 saloon do tend to steal some of its thunder. Given its mechanical solidity and quiet practicality, it's still a car well worth seeking out, though.
Which one should I buy?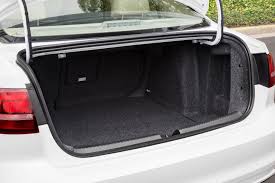 You won't find a huge breadth of choice out there in Jetta-land, not least because most will have been bought as company cars and will therefore be occasionally lacking in optional equipment. The heartland engines are, unsurprisingly, the 1.6 TDI and 2.0 TDI diesel units, but the 1.2 and 1.4-litre turbo petrols are out there and is well worth tracking down if you do mostly low mileage or do most of your driving in town.
Of the two diesels, unsurprisingly, it's the 2.0-litre TDI that's the better one. It's much more powerful (140hp versus the 1.6 TDI's 115hp) and also much more refined. In recent years, we've noticed that VW"s 1.6 engines are now beating their bigger brothers when it comes to refinement, but on these older Jetta models, it's the 2.0-litre that has an edge on noise. From November 2014 onwards the Jetta got upgraded to the newer 150hp 2.0-litre TDI diesel and this is the engine to go for, by far. With 340Nm of torque, its performance is utterly effortless and 120g/km of Co2 means that you won't have to spend much more to tax it than the 1.6. Official fuel consumption is rated at 61mpg, and you should pretty easily be able to beat the 50mpg barrier in daily driving.
That said, the 1.6 TDI is by far the more common engine out there and there's very little wrong with it. 109g/km and 67mpg mean it's a very frugal thing to run and has just-about sufficient torque for most purposes.
The only downside to the Jetta is its cabin, which while most certainly being well built and of very high quality, does look a bit dour and dull. It basically only comes in black with extra black so you're going to want to track down a Highline-spec model in order that it has a few extra buttons and options to liven things up a little.
Things are better in the back, where there's a broad rear bench with more legroom than you get in a Golf and a massive 510-litre boot slung out the back.
The Jetta's trump card is its refinement. Unlike the new Golf, which is based on the Volkswagen MQB platform, the Jetta still uses the old Golf MkV and MkVI chassis, which has more resistance to both tyre and road noise, making longer journeys a bit less painful.
How much should I spend? Around €15-18,000 will get you a late 2014 Jetta
Here's one we found:
2014 Volkswagen Jetta 1.6 TDI Comfortline, 97,000km, one owner, €16,900 from a franchised main dealer.
What goes wrong?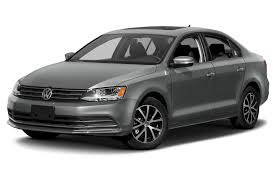 Waggle the doors back and forth when they're open and listen for water sloshing around in the bottom as the drainage holes can block up and trap rain.
Diesel engines need a cambelt change at 130,000km or four years, so make sure that this has been done if the car is due. Both the 1.6 and 2.0 TDI engines have diesel particulate filter to beware of clogged filters on low-mileage models.
If you feel vibrations or or plusing through the clutch pedal then the dual-mass flywheel could be at fault. 1.,4 TSI petrol engines develop engine management issues and a high-pitched 'tinkling' sound means that the timing chain is on the way out.
The auto-hold clutch system can become jerky and awkward to use, while the Jetta can be hard on its tyres, especially the rears. Squeaking or rattling from the front suspension is usually the anti-roll bar bushes, while if the car has a DSG automatic gearbox then it must have a service and an oil change every 65,000km. If the DSG 'box isn't shifting smoothly then the clutches may need replacing.
Anything else?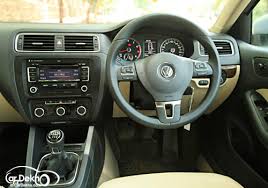 As we've mentioned the Audi A3 Saloon and the Skoda Octavia, it's worth remembering that these two cars represent the sternest opposition to the Jetta. On the one side, you have the Audi, which is far slicker to look at and to drive, but lacks the Jetta's practicality. The Octavia has even more practicality (bigger back seat and boot, and you can have it as an estate) but it lacks the Jetta's extra layer of final quality polish. Either make a fine alternative, but the Jetta represents the comfortable middle ground.
And when you've found your perfect Jetta don't forget to get it history checked by motorcheck.ie.