At this time of year, so many of us are thinking of buying a new car. That newness may take many forms. It may well be a 'new' new car, one still with the plastic wrap on the seats and a thank-you card from your local main dealer in the glovebox. It may be nearly-new, new to you or just plain old used. Whatever it is, and whether you're buying a 171 on a PCP or popping down to Honest Noel's for a €3k bargain, the biggest cost you will face will be motor depreciation.
Now, that statement requires some small qualification. If, for instance, your new pride and joy suffers from some disastrous and total engine failure then depreciation is going to be the least of your costs, not to mention your worries. It's also worth pointing out that the business practices of Irish insurance companies are fast driving the cost of cover up to a point where it looks as if it could be the biggest expense you're facing. In fact, for all the pain of current insurance prices, it's not – the loss of value from new to used and used to more used is still the biggest single cost.
The cost of depreciation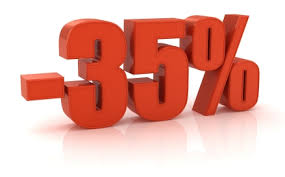 Let's put it this way. Let's say, for argument's sake, that you're in the market for a medium-sized family hatchback, priced at around €25,000. A Golf, a Focus, and Auris, an Astra – the kind of car so many of us will buy in the coming months. Well, the simple and savage calculation is that, in three years' time, that new purchase is going to be worth somewhere between 35 per cent (on average) and 40 per cent (if you're lucky) of that €25k. That means you're going to lose around €14,000 in three years for doing nothing. Cover the car in a dust sheet and never even drive it once – you're still going to lose.
So, the question is how can you ameliorate that loss? How can you avoid the worst ravages of depreciation? Well, according to well-known UK-based supplier of aftermarket warranties, Warranty Direct, the best way to keep the depreciation wolf from the door is to buy a reliable car.
New verses old car purchases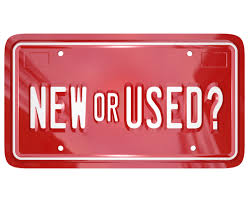 You see, the second hand market is different to the new car market. New car sales are all about prestige, about style, about showing off and picking some choice accessories. Second hand buyers care about value, about reliability and not much else. According to Warranty Direct "certain manufacturers have a reputation for unreliability so a bit of brand research is a must. The less you have to spend after services and NCTs, the better it is at the time and in the long run. In terms of NCTs and services, it is key to maintain a full service history to illustrate reliability as well."
That service history part is crucial. While our products here at Motorcheck will allow a potential buyer to suss out the identity and financial history of a car, the only way a buyer can be sure that a car has been properly mechanically cared for is the number of stamps in the service book. We're not great, as a nation, at maintaining our cars but previous research we've carried out showed that a full service history can boost the second hand value of a car by as much as €1,500 – quite the depreciation dodge.
The variant & spec is important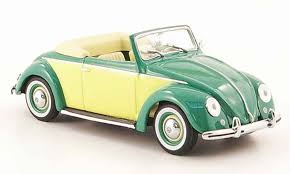 Next, you need to watch carefully the spec of the car you're buying. There are obvious things to keep an eye on here, including colour (bright yellows and greens are a no-no but silver, black and dark blue will always sell well – white is current fashionable but may not remain so) and interior options (leather looks good but you won't always recoup the cost, but things like air conditioning and Bluetooth are well worth having). Once again, remember that second hand buyers often view extra options as, as my dad would put it, 'just more stuff to go wrong' so never assume that ticking all the boxes on the options list is going to lead to increased used values.
General upkeep is vital too, something that Personal Contract Purchase (PCP) plans actually help with as they do specify that the car has to be kept to a certain standard in order for the contract to be valid. General wear and tear won't assassinate your retained value but keep an eye on things like scuffs, scratches, tears or stains on the upholstery or smells (pets, discarded food dropped by your kids etc) building up, It's always ultimately easier to arrest these issues early on, and a good valet, regularly done, can work wonders.
The model is a factor

It's also important to buy a car that people will want to buy in the future. It's all very well if your dream car is a beach-buggy or some kind of tightly-contoured coupe, but most buyers are after a practical family car. Mid-size hatchbacks and saloons will always find a happy buyer in the future, but estates will sadly continue to struggle in the Irish market. SUVs are hugely popular right now, but they are fashionable and fashions shift, so buy carefully. Make sure any SUV you buy has plenty of interior and boot space, as well as decent Co2 emissions, in order to make it appealing to buyers further down the line.
Of course, depreciation is a double-edged sword and it can convert pricey new cars into utter bargains in three years' time. That percentage depreciation works pretty much across the board, so a car that loses 60 per cent of a higher starting value will be more of a bargain, relatively speaking. That can bring more than a few high-end German saloons and coupes into your price bracket in the second hand market, but never forget that there's no such thing as a free depreciation lunch – a car that's lost lots of value before you bought it isn't suddenly going to become a paragon of retained value after. Cash saved at the time of purchase must be accounted for on the day of sale.