Years built: 2003 to 2012
Bodystyles: City car
What is it?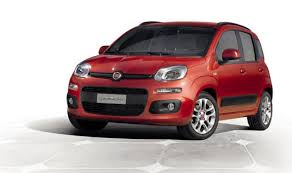 We're all well and truly into the Christmas rush by now, and doubtless the likes of Lego and Marvel have been subsidised for another year, personally, by us. But while we're taking in the twinkling lights and the pretty decorations, it's worth remembering that the monster credit card bill will be waiting for us all in January. Time to downsize the family motor, then? Time to find something a little bit smaller and cheaper? Well, they don't get much smaller nor cheaper than the Fiat Panda. The original, square and boxy one was a design classic and stayed in production for twenty years, but it's the second generation Panda, the one launched in 2003 that we're talking about. Sharing a platform and engines with the Fiat 500, the Panda is the sensible sister to the 500s' debutante – boxier and more upright, with five doors not three, it's a practical, frugal runabout. An ideal second car or starter car.
Which one should I buy?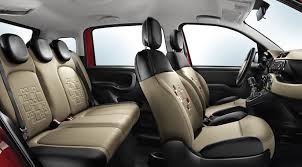 The Panda comes mostly with either a 1.1 or 1.2 FIRE (Fully Integrated Robotised Engine), the basic design of which date back to the early eighties. It's the 1.2 engine you'll want to go for though, as the 1.1 has just 55hp, while the 1.2 has a much more generous 80hp. Both are super-frugal in town though, and you can easily crack the 50mpg barrier if you're just tootling about. Head out onto the motorway though and that economy plummets pretty quickly. The Panda's combination of low-gearing and a small tank means it's not a great long-range car.
Well, that is unless you track down the rare 1.3 MultiJet diesel version, which is a different kind of Panda altogether. It may have just 90hp and 175Nm of torque, but in the lightweight Panda's 935kg body, that's enough to let you sprint along the motorway with all the big German cars. You should see north of 60mpg too, but the diesel model never sold all that strongly so they're hard to find now.
Possibly the best version of the Panda, and the one that suits its second car role the best, is the 4x4. Yes, there genuinely is a Panda with proper four-wheel drive and extra ride height. It sounds like a joke, but the little 4x4 can actually plug mud and climb hills with the best of them, its compact size and low weight turning it into a serious rival to a Land Rover Defender. It only came with the 1.2-litre engine, so it's ludicrously thirsty on the motorway, but as a car to keep in the garage awaiting the winter frosts, it's almost impossible to beat.
There was also, for a limited time, a Panda Sporting, using the 100hp 1.4-litre engine from the 500. It has lowered, tuned suspension and steering and a modest body kit too, and it's riotous fun to drive if you can track one down.
How much should I spend? Around €6,000 will get you a late-model 1.2
Here's one we found:
2012 Fiat Panda 1.2 Active, 99,000km, two owners, €5,495 from a main dealer.
What goes wrong?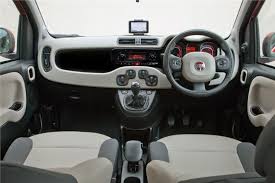 This being a Fiat, you'll be expecting us to say mostly everything but you'd be wrong. As with the 500, the Panda was made in Fiat's factory in Poland which, in the car trade, is well known for its quality and attention to detail. So the Panda has always been one of Fiat's best-built and most reliable vehicles.
For the 1.1 and 1.2 engines, the cambelt needs to be changed at 120,000km so make sure that's been done if needed, and if you smell hot oil inside the cabin, it's usually a split breather pipe at the back of the engine. The 1.3 Multijet diesel can suffer from blown turbochargers.
The electronic boot release is prone to failure and it's common to find condensation in the head-lights which will need dealing with.
Check all the electrics carefully, especially the warning lights on the dash. If any of them stay on, especially the airbag warning light, then you've got problems. Clutches can pack quite a bit of abuse in town driving so check to make sure there's no slipping. If the steering feels unnaturally heavy at low speeds, then the electric power steering motor needs to be replaced.
Anything else?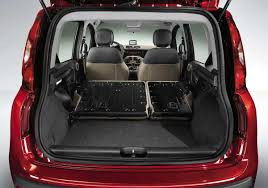 While the MkII Panda is definitely the cheaper version, the MkIII launched in late 2012 is also well worth considering. It's more expensive looking both inside and out, and can be had with more sophisticated engines, including Fiat's fantastic 900cc turbo two-cylinder TwinAir. It's also a little roomier inside and much more comfortable on a long journey. Well worth considering.
And when you've found your perfect Panda don't forget to get it history checked by motorcheck.ie.