All our "Full Check" reports now include a FREE vehicle valuation that tells you the value of the car in Excellent, Fair or Poor condition. Alternatively, you can get the car evaluation on its own by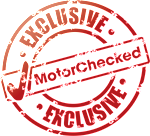 simply entering your reg above or below and selecting "Valuation" on the proceeding page. To make it as useful as possible we have split it into two categories, 'Private' and 'Trade-in'. This means that if your trying to determine what the price of a car should be, either in the UK or Ireland, on the private market or looking for an indication as what it should be worth as part exchange at your local main dealer, MotorCheck is the place to look! All you need is the car's registration.
Get your valuation check now – enter the reg number and click the "get report" button.
Our used car values are provided exclusively to Motorcheck by Benchmark Automotive, Ireland's foremost authority on valuing used vehicles. The Benchmark Automotive Valuation Engine has been used by insurance companies, financial institutions and the motor trade in determining the value of used vehicles for many years and we're pleased to include it on your 'Full Check' free of charge. NB: Valuations will be provided where available.
Motorcheck offers you multiple car history checks as well as used car valuations. Instantly run a HPI car finance check to reveal outstanding finance or liens. Motorcheck reports also include a UK and Northern Ireland car check to quickly identify the history of cars originating or registered in those jurisdictions.
Start now with a Free Vehicle Identity Check.
Find Out
The current Irish market value of the car.
History of ownership.
The price of the vehicle when new.
All you need is the car's registration to get started.
Our full car check report will also tell you if a car has been imported, clocked, written off, stolen or under finance.
Don't Regret It, MotorCheck It! - more reasons to use MotorCheck
Our affordable and easy-to-use reports save Irish car buyers thousands of euro every week.
Check for evidence of Clocking
Check for previous Write-off history
Check for use as a Taxi or Hackney
Check the full history from the UK & Northern Ireland
---