Motorcheck has details on over 4,000 vehicle recalls throughout the European Union. Your Motorcheck report will indicate if the vehicle you are researching has been subject to a notified safety recall by the manufacturer. It will also give details on the problem and show you the recommended repair. With this information, you will be able to satisfy yourself that all necessary repairs have been completed as advised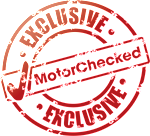 Start now with a Free Vehicle Identity Check.
Recalls of vehicles in Ireland are not recorded on any public register. For further information on this topic check out our blog post here
What else can I find out?
Are there any Manufacturer Recalls associated with this vehicle type
What are the details of the recall
How many vehicles were involved in the recall
Advice on how to ensure your car was not affected by the recall
The reasons for safety recalls can vary from manufacturer to manufacturer and often include issues such as faulty airbags, steering problems, brake malfunctions, or engine defects. However, it's important to note that safety recalls are not uncommon, and they are not a cause for panic. In fact, recalls are a sign that the system is working. Car manufacturers have a responsibility to ensure that their vehicles are safe, and safety recalls are a way to correct any issues that might arise after a vehicle has been sold.
Don't Regret It, MotorCheck It! - more reasons to use MotorCheck
Check for evidence of Clocking
Check for previous Write-off history
Check for use as a Taxi or Hackney