MotorCheck provides a full MOT history check for Great Britain (GB) and Northern Ireland (NI). If you're checking an Irish vehicle that has been imported from the UK, MotorCheck will find all of its previous registration numbers and include any hidden history that you might otherwise have overlooked in your Irish check absolutely free of charge."
It's very important as a buyer that you perform a full check on any vehicle that has been imported from the UK before you buy. The distance involved in the transaction can make a complaint very difficult to pursue afterwards and important checks such as Mileage, Stolen, Write-Off, Finance and more are an important part of the pre-purchase strategy.
Irish buyers at risk without MOT History Check
In 2019 there were over 115,000 used cars imported from outside Ireland. Most of these come from the UK and a surprisingly large portion of these are clocked, previously stolen or insurance write-offs.  Unscrupulous sellers put these vehicles on the market in Ireland assuming a prospective buyer won't think to check its UK history first.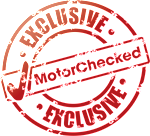 If you are considering importing a car yourself we recommend doing a car check directly with MotorCheck before you travel. Just enter its current registration number in the field below and you will have taken the first step towards an instant car history check.
Our reports ensure that any hidden UK history is uncovered automatically giving you complete peace of mind.
Start now with a Free Vehicle Identity Check, including MOT history check.
Find Out
Was it stolen?
Was it written-off?
Was it clocked?
Is the logbook forged?
How many owners has it had?
Did it pass an MOT? (V5C no. required)
When did it come to Ireland?
Don't Regret It, MotorCheck It! - more reasons to use MotorCheck
Our affordable and easy-to-use reports save Irish car buyers thousands of euro every week.
Check for evidence of Clocking
Check for previous Write-off history
Check for use as a Taxi or Hackney