Years built: 2009 to today
Bodystyles: Four-door saloon, five-door fastback, five-door estate
What is it?
The Insignia was Opel's big comeback car. Following years of being, according to car critics, in the creative doldrums, Opel hit back hard in 2009 with a four-door saloon that was better looking and better to drive than most of the opposition. Handsome, comfortable and with quality to rival the premium brands, it's an idea choice for those seeking a little German sophistication on a budget.
Which one should I buy?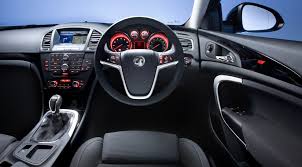 You need to choose your Insignia carefully, as there are some models which share basically the same engines but with wildly different Co2 emissions. Early 2.0-litre CDTI models had pretty high Co2 – as much as 154g/km in fact, so tread carefully if you're buying an 09 or 10 car. If it's low emis-sions you want, then you need to get an EcoFlex model, which used the same basic 2.0-litre engine, but had Co2 emissions of just 129g/km. Later versions saw that fall to first 114g/km and then eventually a mere 99g/km, so check the car's history carefully to see exactly which one you're getting.
Another good engine option are the 1.4 Turbo petrol, which is a great choice if most of your mileage is in and around town. For those seeking a bit more performance, the rare 265hp SRI 4x4 2.0-litre turbo petrol is a real treat – fantastic to drive and as good in foul conditions as an Audi A4 quattro. It is thirsty though, albeit not as bad as the high-performance 325hp OPC version with its twin-turbo V6 petrol…
The good news is that whichever engine you pick, you're getting a car that's really good to drive. Although it slipped behind the contemporary Ford Mondeo and Mazda 6 for outright driver enjoyment, the Insignia is still an engaging, fun car to drive with excellent chassis balance and terrific steering. Comfy, supportive seats (approved by the German bad-back-sufferers association, the Aktion Gesunder Rücken) and generally very good refinement make it a good long-haul car too.
The only downside is cabin space. Generally, it's fine but there isn't the sprawling space for legs or heads in the back that you would find in a Mondeo or Toyota Avensis, so that's worth bearing in mind if you regularly carry rear seat passengers. The boot, fine on the saloon and fastback, is a little small on the estate version too – far smaller in fact than that of the old Vectra estate which preceded it.
How much should I spend? Around €19,000 for a 2013 2.0-litre CDTI
Here's one we found:
2013 Opel Insignia 2.0 CDTI 163hp SRI fastback, 44,000km, two owners, €18,995 from a SIMI-registered dealer.
What goes wrong?
The Insignia, as Opel's flagship, has always generally been very well built but you do need to keep an eye out for electrical issues. Primarily, these affect early cars and mostly the central locking and alarm system, so you can end up with the annoyance of your car alarm randomly setting off in the middle of the night. It can be a tricky problem to fix too. Keep an eye on the boot too – some cars had iffy boot seals, which could let rain in and soak the carpet.
Anything else?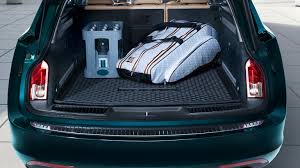 Always, always buy your Insignia in a dark metallic or silver colour. Opel has offered some, shall we say, jazzier colour schemes over the years, but this is supposed to be an executive-style car let's not forget, so keep the colour sober and sensible or you're getting into bad depreciation territory.
And when you've found your perfect Insignia don't forget to get it history checked by motorcheck.ie.