This past week, PSA Group, which basically means Peugeot and Citroen, released what it calls 'Real World' fuel economy figures for three of its key models. Those were the Peugeot 308, the Citroen C4 Picasso and the DS 3, all of which were equipped with the new 1.6-litre BlueHDI diesel engine.
The tests were designed by the Bureau Veritas, an internationally-recognised body that oversees the sort of official testing which ratifies so many of our everyday consumer items for use, and the process was overseen by Transport & Environment, an independent environmental think-tank and pressure group which has been a thorn in the side of the European car industry for so long.
Diesel emissions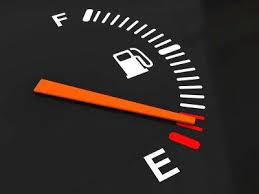 The whole process was of course kicked off by the recent scandal over diesel emissions and the gaping loopholes it uncovered in the official EU fuel economy and emissions testing regime. Put simply, the official test has not been 'fit for purpose' for some time. It is conducted in the laboratory, by supposedly independent companies (which are actually picked and paid directly by the car makers) and bears staggeringly little resemblance to real-life driving. The test actually only takes a few minutes, and results are then extrapolated out – something that any NASA engineer will tell you is a bad, bad idea. (This is all quite aside from the fact that car makers are allowed to specially prepare cars for the test, effectively cheating with permission…)
Even before the VW scandal broke last September, there had been plans in place to throw out the current test (known as the New European Driving Cycle, or NEDC) and replace it with a new, slightly more stringent test devised in part by the United Nations called World Light-Duty Test Programme (or WLTP). That though was not seen as been half enough once it was seen that VW had driven a coach and horses through the test, and so 'real-world' testing was promulgated for the new regime, and should be coming into force as part of the official fuel consumption test next year.
World Light-Duty Test Programme (or WLTP)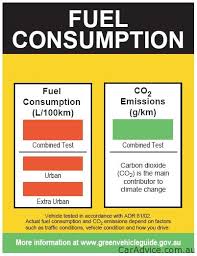 The test, as used by PSA Peugeot Citroen for these purposes, uses 25.5km of urban route, 39.7km of extra-urban and 31.1km of motorway with consumption and emissions being measured by special equipment fitted to the car, not by calculation based on fuel use. So it's pretty accurate, and the results make for very interesting reading.
The 308 scored a fuel consumption figure of 5.0-litres per 100km (which is 56mpg for those of you still counting in pounds and shillings), the C4 Picasso 5.6l/100km (50mpg) and the DS 3 4.9l/100km (57mpg). PSA had sent around to a group of its customers to record their average fuel consumption figures, and the correlation was pretty strong – the customer results were within around 0.1l/100km of the recorded figures.
PSA results
So that's good, right? Here's an independent test, roughly close to what will be used on the official fuel consumption test, which seems to be returning realistic figures, and figures which aren't too shabby in terms of how much fuel you're likely to get through in an average week.
All true, but the devil is of course in the detail. Take the 308 for example. Under the current test, that car scores a combined fuel consumption figure of 3.8-litres per 100km, or 74mpg. That car also has a claimed CO2 figure of just 84g/km, which means you'll pay just €170 a year to tax it.
What we can expect?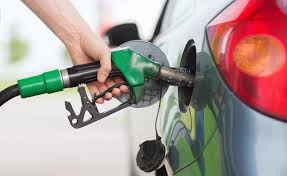 Ah, but Co2 emissions are, more or less, directly related to fuel consumption which means, once the official test starts to take real-world driving into account, all of our Co2 figures are going to go up. Which means we'll start paying more Vehicle Registration Tax, more motor tax and more BIK. The real-world figures released by Peugeot and Citroen would suggest an increase of around one third on the existing figure, which could, potentially, raise the CO2 figure of that same 308 1.6 BlueHDI to just over 100g/km. Now, that would only mean an extra €10 in tax every year right now, but other cars may come with bigger differences across the two tests, and the costs could start to escalate quite seriously in some cases.
Not to mention that, this is all based on the current, existing Co2-based tax system, a system which is subject to change at any moment. The UK has just altered its vehicle tax system in the 2016 budget, so there's no reason why, once we have a new government, we won't follow suit.
So the upshot of all this is? Well, we've all known for many years that the official fuel consumption figures were the worst kind of self-delusional fiction, but we were also quite happy to accept that delusion if it meant lower Co2 numbers and therefore cheaper tax. From a consumer perspective, it will be far, far better to have realistic fuel consumption figures with which to work when we're deciding which car to buy next. But we will have to equally accept more realistic Co2 figures, which will drive up costs – perhaps only by a little at first, but it never takes long for a little to become a lot.