Years built: 2010 to 2015
Bodystyles: Coupe
What is it?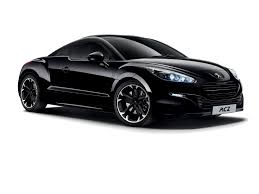 The RCZ was something of a surprise from Peugeot, when it was launched. Originally a concept car, and one primarily designed to preview the front-end styling of the then-new 308 hatchback, such was the public response that Peugeot felt that it had to put the RCZ into production. A rival to the likes of the Audi TT, the RCZ was a minor commercial and critical hit for Peugeot, and while they're thin on the ground in Ireland, they're most definitely worth seeking out as a stylish, enjoyable, alternative to the default-choice Audi.
Which one should I buy?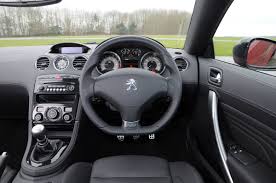 Your choice is pretty simple — diesel or petrol. Being as it was launched in 2010, it's perhaps unsurprising that most RCZ buyers went for diesel, and the 150hp 2.0-litre HDI diesel engine is an excellent unit, and well-suited to the RCZ. It has lots of torque, so cross-country driving is effortless, and the extra weight over the nose actually sharpens up the steering a little bit compared to the petrol version.
That petrol version uses the ubiquitous PSA Group 1.6-litre THP turbo petrol four-cylinder engine, with a choice of 155hp or 200hp power outputs. These are much harder to find in Ireland, but are worth seeking out as they're a long-lived unit, have oodles of smooth, turbocharged, power and are becoming more fashionable now in the wake of the diesel downfall.
The gorgeous 'double bubble' roof, with its deeply contoured styling and its contrast-colour roof rails came a standard, as did an adjustable rear spoiler. Other equipment highlights include leather trim, and an excellent JBL sound system. One quirk though — some early RCZ came with the standard three-spoke steering wheel from the 308 hatch, which just felt rather too big and 'truck'like'. A smaller, more appropriate wheel was available as an option, and Peugeot pretty quickly made it standard fit. Many RCZs will have had the smaller wheel fitted as an aftermarket option at some point.
There are back seats in the RCZ, but as with the TT, they're pretty tiny and really only suitable for small kids for short hops. The boot, though, is surprisingly practical, at 384-litres — bigger than some family hatchbacks.
The RCZ was facelifted in 2013, and given a new nose which, to our eyes, looked significantly less pretty than the original version. There was little-to-no difference in performance and quality, so you might be better off going for a well-cared for earlier model
How much should I spend? Around €10-12,000 should get you a 2012 model, post-facelift cars are generally still above €15,000.
Here's one we found:
2011 Peugeot RCZ 2.0 HDI , four owners, 133,000km, €10,995 from an independent dealer, with a warranty.
What goes wrong?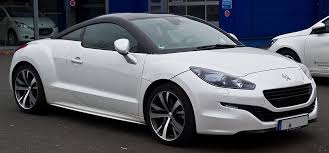 The RCZ wasn't actually built by Peugeot, it was in fact made under licence by Magna Steyr in Austria, the same people who make the Mini Countryman and the Mercedes-Benz G-Wagen. Which means that the RCZ's overall quality was actually pretty good, and if cared for properly, they can easily manage high mileages.
Engine issues are not unknown, though. The diesels suffer from particulate filter blockages, and problems with the turbocharger. For the 1.6 petrol, it's the timing belt (which can slip) and fragile fuel pumps that you have to watch out for.
On the inside, check the seats and (if it has some) the leather trim for premature wear and sagging, while a persistent rattle is usually down to an incorrectly-fitted air vent. Thankfully, it's an easy enough fix.
Those contrasting silver-coloured roof arches can corrode (and are very expensive to replace) and the door mirror adjusters can fail, while the motors that power the moving rear spoiler can be troublesome. Also, check that the heat shields around the exhausts haven't worked loose.
The RCZ's one weak area is its gearbox. Listen for whining sounds when test driving, and check to make sure that there's no hesitancy or obstructive movement in the shift pattern.
Anything else?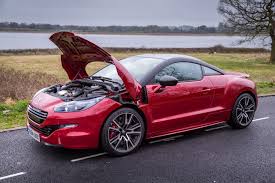 We've saved the best till last — for a brief period, Peugeot made a limited edition RCZ-R, which used a 270hp version of the 1.6 turbo engine, and had a chassis which had been worked on by the geniuses at Peugeot Sport, the company's racing arm. It was entirely brilliant — almost Porsche-like — to drive, and well worth seeking out if you fancy something a little more unusual.
And when you've found your perfect Peugeot RCZ don't forget to get it history checked by motorcheck.ie.