There is a certainty that deserves to be up there with death and taxes and it's that you will, some day, need a more practical car. I know, it's a bitter pill to swallow — those dreams of sunlit drives in a Mazda MX-5 or Porsche 911, top down and road unfurling behind you? Gone, man. Gone. Gone in a haze of responsibilities, safety concerns, and the need for space, not speed. Welcome to family motoring, it's comfy in here.
Does the family car mean no driving fun?
The good news is that it doesn't have to be depressing, either. Cars are expanding, and sales of seven-seaters rocketing thanks in part to a baby-boom population expansion (there are half-a-million more of us now than there were in 2006), but the days of the dullard MPV are fast receding.
So what is out there?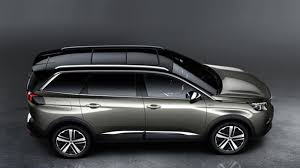 Ever since Renault first created the tall-roofed, seven-seat, egg-shaped family car in 1984, they've been the motoring equivalent of admitting that you have given up on life, and are resigned to a future of being the Taxi Firm Of Mom and Dad. Thankfully, that's not the case any more if you want some space and extra seats in your life.
Actually, the best-selling seven-seat car on the market today is Peugeot's 5008, which might be a sensible family car under the skin, but which up top has the rugged and interesting looks of a 4x4. It, in fact, doesn't, have four-wheel drive, but it looks as if it might, and while you may not tackle any terrain more challenging than your own driveway, it's nice to at least have the look. Plus you get seats for seven, a massive boot, and an impressive safety rating.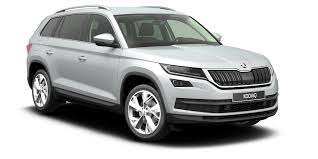 On top of which, the 5008 is engaging and enjoyable to drive, not something you could have said of all family-sized cars down the years. It's true too of its biggest (in every sense) rival, the Skoda Kodiaq. Looking a little more boxy than the rival Peugeot, the big seven-seat Skoda is also replete with seats and massive of boot, and feels decently sharp to drive. The best bit, though? The built-in intercom, which amplifies your voice through the stereo speakers, allowing you to converse effortlessly with (or, you know, bark annoyed orders at) those seated in the rearmost pews. A small thing, perhaps, but the ability to do airline pilot-style announcements is a source of endless parental entertainment. Yes, my kids got sick of it after about five minutes; why do you ask?
Other options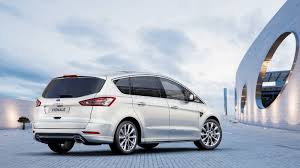 There are other family-sized options, of course. Ford's S-Max is still the only egg-shaped MPV that's ever been fun to drive, and if you want seven-seats on a budget, there are a couple of Citroens that you should look at. One is the incoming new Berlingo, which is more stylish than before, but still based on a van and therefore still at the more affordable end of things. The other is the SpaceTourer, which is, in effect, a van with windows, but one that comes with seats for eight (yes, eight) and which can be had as a massive 5.3-metre long behemoth that can swallow people and luggage like no other. It's even surprisingly comfy and refined for a car with commercial vehicle origins, and could be a secret motoring weapon for those of us who've been a bit too fertile in the family department.
What about pre-loved cars?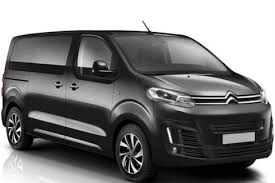 Here's the thing, though. These are all new cars, and if you've got kids (and possibly a dog) then do you really want them destroying a nice, shiny, new interior? No? Then it's off to the second-hand market with you — and the good news is that while MPVs are something of a dying breed these days (thanks to the relentless rise of the SUV), back in the early-to-late 2000s, there was a plethora of very good multi-seat models from which to choose.
The Seat Alhambra is a good starting point. The second generation Alhambra was introduced in 2010 (the shape that's currently still in production) and it's an ideal family bus — frugal diesel engines, lots of space, seven seats, sliding side doors (which are great in tight car parks) and rugged reliability. Prices start from around the €12,000 mark for a 2010 model, and you're looking at about €24,000 for a three-year old model.
Other options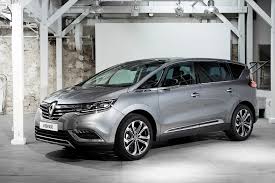 Ford's Grand C-Max is another good bet, and another MPV with sliding side doors. It's smaller than the Alhambra, but still decently roomy, with seats for seven. It's also one of the better MPVs to drive, thanks to sharing a chassis and steering with the third-generation Ford Focus. Watch for weak water pumps and leaking oil pumps on the popular 1.6 TDCI diesel engine. Prices for a 2015 model run to around €17,000.
Or you could go for the origin of the species, the Renault Espace. The current Espace isn't built in right-hand drive, sadly, but the older model stayed on sale in Ireland up to 2014, but good luck finding one that recent second hand — very few were sold at that point. You'll probably have more luck if you go back to around 2009 or 2010, but beware; Renaults of that age have very fragile electrics, suspension, and exhaust systems so buy carefully and insist on a full service history. On the upside, the interior is utterly cavernous and they are immensely comfortable.
Left field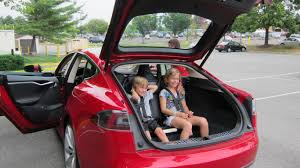 But what if you just don't like the idea of a big, tall, high-roofed SUV or MPV? Well, you could buy a new Tesla Model S (which genuinely does have a pair of extra seats in the boot) but that's a €100,000+ option (or reckon on paying at least €49,000 second hand). Or, and this is the much more affordable, and frankly cooler option, you could track down an old-shape Mercedes-Benz E-Class estate, or a Volvo V70 from the early 2000s, both of which could be had with rear-facing, flip-up extra seats in the boot, making them ersatz seven-seaters, but without the social penalty. See? Family motoring doesn't have to be boring.
Whichever family car you choose, don't forget to have its history checked by Motorcheck — for the ultimate peace of mind.