Years built: 2006 to 2015
Bodystyles: Four-door executive saloons
What is it?
The S80 was supposed to be Volvo's rival to the mighty BMW 5 Series and Mercedes-Benz E-Class, but it just never caught the public imagination in quite the same way as the Germans managed. Consequently it was always a slow seller, but the upside of that is that it's a very affordable second hand way into luxury car ownership.
And luxurious it most certainly is. While the S80's cabin might be starting to look dated now, that's quite some achievement for a car which is now a decade old in its original design. The cabin isn't quite as vast as you'd hope but it is decently spacious and those huge armchairs in the front make it one of the most comfortable cars, of any price, in any category, in which to drive a long distance.
Aside from changes to its engines, the S80 never really changed very much over its lifetime, so even if you buy an older one, it'll still look reasonably modern, making it even more of a bargain.
Which one should I buy?
There has been a huge variety of engines fitted to the S80, so you need to choose carefully. The simplest answer to the question is to go for the 1.6 diesel model, which was first offered in 2009. 115hp may not sound like much in a big car like the S80 (and in fairness, it isn't) but the engine had just enough torque to keep things ticking along and its was exceptionally economical – Volvo claimed 62mpg and 119g/km, so it's by far the most cost-effective S80 to run.
Two other engines are high up the desirability charts – the Ford-sourced 2.0-litre 140hp diesel, and, very late on in the S80's life, Volvo's own 2.0-litre, five-cylinder D3 and D4 diesel. Both make excellent choices, with the Volvo engine being slightly more desirable thanks to better power and torque and increased refinement. The bigger D5 2.4-litre diesel is best avoided – it's expensive to tax and not economical enough.
A basic ES model is decently well equipped (alloys, electric windows all round, climate control) but upgrading to an SE gets you leather and lots more toys. SE Lux cars were even more highly spec-ced, but you might not see the need, given how well equipped an SE is.
How much should I spend? Around €15,000 for a 2010-2011 S80 1.6d
Here's one we found:
2010 Volvo S80 1.6d SE. 193,000km, three owners, FSH, €14,900 from a SIMI registered main dealer.
What goes wrong?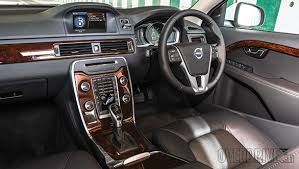 By and large, Volvos are well-made and sturdy, and the S80 seems to bear this out. All of the diesel engines need timing belt, pulley and tensioner work done every 100,000km, or four years, so check the service record and make sure this had been done. And never buy one without a service record, and a full one at that.
Electrical gremlins are common, but the good news is that warning lights on the dash tend to be related to faulty sensors, rather than faulty engines. Make sure that the 1.6 diesel gets a regular diet of very high quality oil, or the cylinder heads can clog up with waste.
Anything else?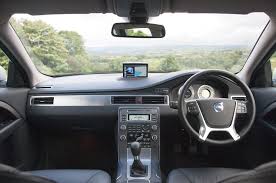 You can have all of the S80's mechanical bits in an estate body, the V70 – it's a proper, trad, comfy, spacious Volvo estate. Lovely. Those in search of the ultimate Q-car should try to track down the short-lived S80 V8. It used the 4.4-litre V8 petrol engine from the US version of the old XC90, along with four wheel drive and adaptive dampers for the suspension. Really quick, fun to drive and no-one will ever see it coming. Expensive to run, but worth it for the amusement factor.
And when you've found your perfect S80 don't forget to get it history checked by motorcheck.ie