By this time next year, the cars on our streets won't have changed that much. They'll still be, more or less, the same mix of saloons and (increasingly) 4x4s, hatchbacks and the odd estate. They'll still be powered, mostly, by petrol and diesel, even if a slightly higher proportion of them will also have some kind of hybrid electric assistance, or even be entirely powered by electricity. Change and the cars future, then, will happen only slowly, and almost imperceptibly.
But change will happen, and it's really going to kick off this year. Not only will the cars we drive change utterly, starting this year, but the way in which we buy them will also change quite dramatically.
Is the future electric & automation?
The changes to the cars themselves will fall into two major categories – electrification and automation. The electric car revolution was supposed to have kicked off almost a decade ago when Nissan first introduced the Leaf and the Irish government started to give taxation kick-backs for buying an electric car. As revolutions go, it was something of a slow one to get started but it finally seems to be gathering some pace. Last year, electric car sales more than doubled from their number in 2014, rising to 466 overall. In the context of 124,000 new car sales, that may not sound like much, but to put it in perspective, that means there were more electric cars sold in 2015 than there were Volkswagen Passat Estates, BMW X5s or Audi Q5s. Most of those were Nissan Leafs (405 of them) and this year Nissan is introducing the new 30kWh battery option for the Leaf, which will mean an average of 250km driving range on one charge – a significant boost. Make no mistake, electric cars, alongside their plugin hybrid cousins, really are starting to make some serious inroads into the market. The next step is for them to become commonplace.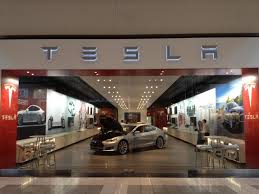 As for automation, we've been seeing signs of the awakening of the robot car for some time. Active cruise control lane keeping assistants and automatic active braking systems have now become commonplace, and are now affordable options on conventional family cars. The next step is to link those together with high-powered sensors which allow a car's electronic brain to 'see' the world around it, and let the microchips take control.
It still sounds kinda far-fetched, but this year, and in only a few months, Mercedes is going to launch a new E-Class which will, optionally, be able to drive and steer itself on the motorway and even change lanes for you when asked to. Volkswagen, meanwhile, has developed a new system whereby you can pull your car up to a kerb, hop out, and then press a button on your smartphone to send the car off, by itself, to find a parking space. When you're ready to go home, you just push another button and the car comes to find you. And that's no sci-fi, it will be on sale late this year, or in early 2017 if there are any delays.
Other changes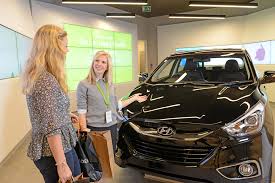 Cars are also going to do more to protect you. We've become used to those 'Drive Attention' warnings that flash up in dashboards on long motorway journeys, and remind you to take a break. They can be either pointlessly simplistic (a simple countdown timer) or hugely complicated and expensive (measuring everything from how you're sitting to how you're steering). Interior technology giant Harman, though, has just launched a simpler system that uses a tiny camera to monitor the pupils of your eyes. If you pupils are dilated, says Harman, it means you're paying attention. Contraction of the pupils means you're distracted or dozing off and the car can sound an alert or a reminder. Better yet, too much dilation means you're taking in too much information, so the system can shut down parts of the infotainment system until you're better able to manage.
And when the cars really are driving themselves, you'll want to be entertained. Volvo has just announced a tie-up with communications giant Ericsson to develop reliable, uninterrupted high-speed internet access for cars, which would allow the drivers and occupants of self-driving cars to work or catch up on their Netflix watchlist while doing the morning commute. Again, it sounds like Captain Kirk stuff, but the tech is already there, just waiting for the law-makers to sign off on its use.
How we purchase cars is changing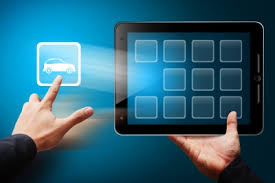 But perhaps the most profound change will come in the way we buy our cars. Think back three or four decades, and car dealers and garages used to have premises in town and city centres. I can remember a particularly lovely one, with big arched windows set into brick walls, in the village of Castlemartyr in County Cork, which stayed going a lot longer than most, but like the rest eventually succumbed to the lure of more space and cheaper land outside of town, and was traded in for a plate-glass palace. While the big out of town car dealers have an advantage in terms of space and affordability of property, the problem is that car brands are becoming divorced from the general public. The only time we go near a car dealer is when we're specifically buying a car, but car makers want that to change, and to become part of the town centre again.
The solution is simple – a car shop, on the high street. One with enough space for a one or two real cars to be on display, and the rest of the place taken up with tablets and video walls, allowing customers and casual browsers to design and build their own perfect purchase. Even if all people do is wander in, play with the iPads and wander out again, that's good enough – many casual visits will eventually turn into sales, and experiments in this kind of dealership, including those used by Tesla and one that Hyundai installed in the vast Bluewater shopping centre near London, have been hugely successful, especially at luring customers away from rival brands.
What about a test drive? That can be organised and booked and the car delivered to your house for appraisal. Servicing can be handled off-site with a collection and delivery system. What about a trade in? Ah, now that's an interesting point – it can be done and organised there in the shop, but it will probably mean a softening of second hand values, overall, as these sorts of 'digital' dealerships are established. Why? Because without a physical car there to examine for a trade-in, dealers will have to allow for the possibility that you're going to hand them the keys to an utter nail. Caution will be the watchword.
Still, if you don't like the offer being given, you won't have to head across town to get another one from a rival dealer, you can just stroll across the street. It's going to be a slow process, especially given that Ireland's car dealers and car buyers are a conservative bunch, but it will happen and the plate-glass palace will eventually be a thing of the past.
Right now, it's status quo ante. The cars we're driving today are, by and large, the car's we'll still be driving tomorrow. But next week? Next month? Next year? Change is coming…