Years built: 2005 to 2012
Bodystyles: Five-door compact hatch
What is it?
When Mercedes first announced in the late nineties that it was beginning to develop a hugely space-efficient small car, the world really sat up and took note. Mercedes was, and is, best known for its large, luxurious saloons and sports cars, but here was something barely any longer than a Ford Ka and yet which had the interior space and practicality of an E-Class.
If the original A-Class was remarkable, but somewhat flawed (it put the phrase 'Elk Test' into popular culture, having rolled over while executing the avoidance manoeuvre on a magazine test) then this second generation car was the same in concept, but with a lot of the bugs worked out. You'd still struggle to find a more  and it's a very economical way of putting that famous three-pointed star on your driveway.
Which one should I buy?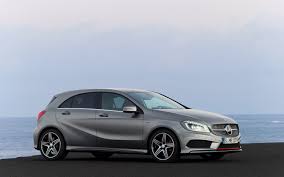 Really, you're going to be buying an A150, which came with a 1.5-litre petrol engine, developing 95hp and returning a claimed 42mpg. There were plenty of other variants, such as the larger-engined A170 and A200, plus the A200 CDI diesel. There was even a supposedly sporty A200 Turbo, but you won't track down many of those.
The 150 is fine though. In spite of Mercedes not being that used to making such a small engine, it's a reliable unit, albeit one you'll want to see a full and continuous service history for.
While the shape verges towards the dumpy on the outside, the cabin is where the A-Class really makes a case for itself. ointed star on your driveFor such a small car, space inside is utterly vast, and the height of the boot floor is adjustable. The rear seats split, fold and tumble and there was an optional system which allowed them, and the front passenger seat, to be removed altogether – perfect for that heavy-duty trip to IKEA.
The only flaw in the A-Class as a day-to-day driver is noise. The engines can sound a bit strained (especially the diesels) while there's quite a lot of wind and tyre noise at speed. Mercedes just never seemed to quite get on top of quelling noise in such a small, upright body.
How much should I spend? Around €5,000 for a 2007 A150, or €8,000 for a later diesel.
Here's one we found:
2012 Mercedes-Benz A-Class A200 CDI diesel. 133,000km, one owner, FSH, €7,950 from a SIMI registered dealer.
What goes wrong?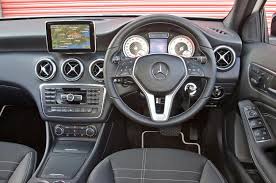 Suspension, brakes and clutch are you problem areas in the Mercedes-Benz A-Class. They were more or less carried over from the original 1998 A-Class and all three areas were major problem cases on that model. Mercedes had worked hard, by 2005, to improve its quality and reliability record on the A-Class but you still need to listen carefully for any nasty noises coming from underneath, check the brakes thoroughly and make sure that the gearbox is shifting cleanly.
Otherwise, quality is pretty good. Make sure all of the electrical systems are working properly and don't go near anything that doesn't have a full service history – this may be an affordable small hatchback, but it's still a Mercedes and needs proper looking after.
Anything else?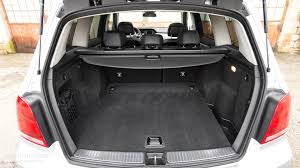 Need even more space than was on offer in the A-Class? The simply pick yourself up a B-Class – mechanically identical but riding on a longer wheelbase, the B-Class has proper limo-like rear legroom and, for many, is actually a better looking car than the A. It's also worth remembering that the new A-Class, introduced in 2012, isn't a practical, spacious thing like the original, it's a low-slung hot-hatch so buy according to your needs.
And when you've found your perfect A-Class don't forget to get it history checked by motorcheck.ie.