While the Germans get the credit for inventing the modern motor car, the Brits got into the game pretty quickly too — one Henry Sturmey was building Gottleib Daimler's patented designs, under licence, from as early as the 1890s. That's why Daimler is still a brand that's part of Jaguar these days (and has long since forgotten its relationship to Daimler-Benz). Sturmey also, incidentally, helped to found the famous Autocar magazine, but he was later convicted of fraud. A full and interesting life, we guess.
Since then, Britain has gone on to become a mainstay of the motoring world. Brands such as Jaguar, Land Rover, Mini, Morgan, Rolls-Royce, Bentley, MG, and Lotus are all still going, and so many that financially fell by the wayside (Austin, Morris, Jensen, Healy, Wolseley, Riley, Rover, and so many more) live on in a thriving classic car world.
Ireland, as ever, has a love-hate relationship with the cousins across the sea, but we sure do love some of their cars. Here are some of the best British cars you can buy — and the new models include brands that most definitely aren't British, but which might surprise you with where they're built…
1. Toyota Corolla Hybrid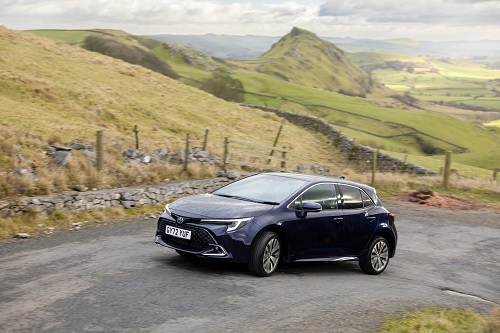 I know, it's confusing, but this is the multi-national, globe-spanning nature of the modern automotive world. The Toyota Corolla is, of course, a Japanese car. It was designed at Toyota's vast engineering base outside Tokyo, and engineered to be sold in pretty much every car market around the world. The ones we buy in Ireland, though, are all British cars. They're made at Toyota's factory in Burnaston, in Derbyshire. Well, the hatchback and estate versions are — the exception to this rule is the four-door saloon version. But that's not built in Japan either, that's made in Turkey. Buy a hatch or estate though and you're getting one of the best-built cars ever to come out of Britain, and one that has a deft touch when it comes to handling Irish tarmac and conditions.
Priced from: €32,685
2. Land Rover Defender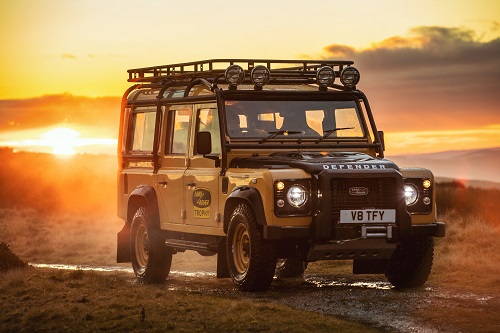 Re-inventing the Defender was no easy task. In fact, it was so difficult that it arguably took Land Rover the guts of 80 years to do it. The original Defender could trace its lineage right back to the dainty Series 1 Land Rover of 1948. For all its charm and rugged capability, you could kind of tell that the old Defender was vintage at heart — it was slow, uncomfortable, and incredibly noisy. The new Defender has reset the clock on all of that to become a top British car. In fact, when you're cruising on the motorway it's near-as-dammit as refined and comfortable as a Range Rover. When the going gets seriously tough, though, there's little or nothing that's as good as wading through water (up to almost a metre of standing water, in fact), ploughing through mud, or clambering up rocks. Don't buy one of these and just use it on the school run — it's so much more than a Chelsea Tractor.
Priced from: €87,727
3. MG 4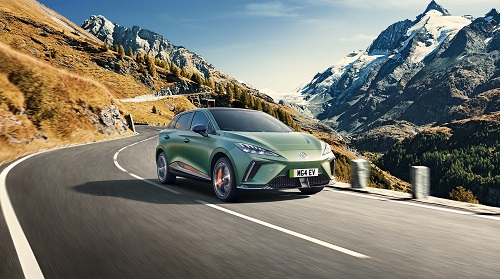 You kind of have to think of the MG 4 as being a reverse Corolla, if you take our meaning. It's not built in the UK at all — they're all made in China now — but MG maintains some UK-based R&D and design offices, so it's still clinging on to its Britishness. MG — Morris Garages — was born in the UK in the 1920s, and produced some of the most iconic sports cars ever made, but the brand fell into bankruptcy, along with Rover, in 2005. Since when it's been bought by the Chinese car maker, SAIC, and revived. Back in Ireland for the past five years, MG has one of the best new electric cars you can buy, the MG 4. Sharp looking (shades of Lamborghini in the styling) long ranged (you can choose from batteries with a 300km, 420km, or 530km range) and sharply priced, it's also very good to drive, with a little of that traditional MG sportiness. High-performance X-Power version arrives soon.
Priced from: €30,995
4. Mini Cooper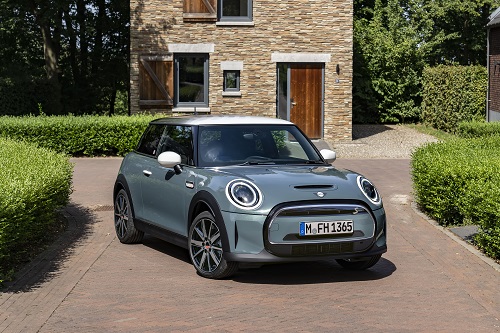 It may have been owned and managed by BMW since 2000, but the Mini is still a British car through and through, and most of them are made at Mini's factory in Cowley, near Oxford which — fact fans — was once a Rover factory (the Rover 75 saloon was initially made there) and before that used to build Triumphs. Speaking of which, the Mini itself is a bit of a triumph (ahem). It may not be massively practical in the back nor the boot, but it's roomy up front, beautifully made, and even if this current, outgoing model isn't quite as sharp to drive as some of its predecessors, then it's still well ahead in the fun stakes of most rivals. You can buy a short-range electric version, but there's an all-new, much-longer-ranged Mini Electric coming soon. The best model for now is the 1.5-litre Cooper, which is frugal enough to be cheap to run, but still massively good fun to drive.
Priced from: €30,835
5. Morgan Plus Four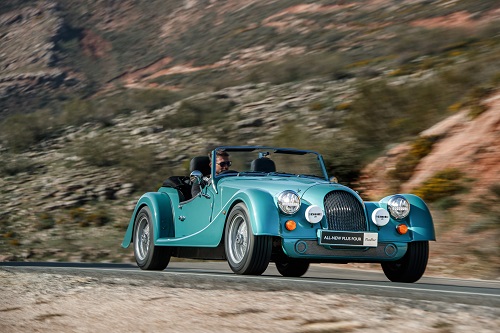 Morgans all look as if they could have come from not just the last century, but way, way back in the last century. While it's true that the exterior look of Morgan's two-seat sports car was essentially decided on the 1930s and not much changed in the intervening 90-odd years, underneath this is actually a very modern car. The chassis is made of aerospace-grade aluminium that's bonded and riveted together for lightness. Power comes from a thoroughly modern BMW 2.0-litre turbo four-cylinder engine, and you can even have it with an eight-speed automatic gearbox. The driving experience is still resolutely old-fashioned — with that vast louvred bonnet bobbing up and down in front of you — but we mean that in the best possible sense. There's only one official Morgan dealer in Ireland — Edgewood Automotive in Cork — but a visit is recommended, even just for a little window shopping.
Priced from: POA
Best used buys:
1. Jaguar XF Sportbrake.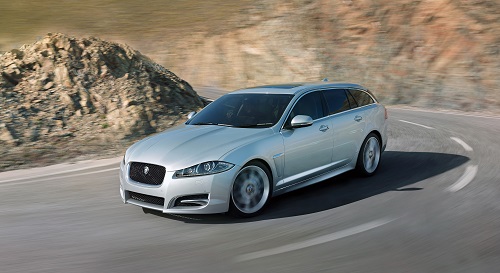 If Jaguar's XF saloon is one of the best-looking executive cars ever made — and it really is — then somehow the estate looks even better. You'll have to shop around to find one, as estates never sold well in the Irish market, and the XF was always something of a rare beast in and of itself. The reward for effort is well worth it though. The first-generation XF (code-named X250, and built from 2007 to 2015) came with a 2.2 diesel in either 163hp or 180hp forms, later upgraded to a 200hp. Go for the facelift model with the slimmer headlights and the 200hp diesel, and you have a fantastic all-rounder with a 550-litre boot that makes it more practical than most SUVs and far better (and more economical) to drive. Second-generation model, from 2015 onwards, is even better (and still in production, just) with a massive 745-litre boot and more space in the back seats.
One we found: 2013 Jaguar XF Sportbrake 2.2d. Full service history. Independent dealer. €15,950
2. Nissan Leaf.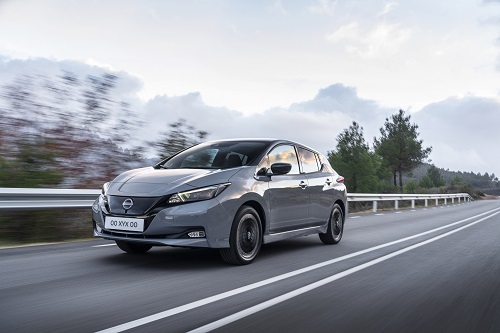 Nissan is, not quite single-handedly, responsible for saving the British motor industry. At a time when brands such as Austin and Triumph were dying off, and British industry across the board was in retreat in the face of Margaret Thatcher's policies of de-industrialisation, Nissan was building a massive factory in the north-east city of Sunderland. In part it replaced the old, dead, industries of ship-building and coal-mining in that area, but it also gave us the original Bluebird, the Primera, the Qashqai and, more recently, the Leaf. One of the best-selling electric cars ever, and the first to sell in big numbers, the current Leaf may have slipped back slightly in tech terms compared to newer rivals, but it's still a capable, practical electric car that's refined to drive and roomy inside. It's also still one of the most affordable of all electric cars and makes a great used buy.
One we found: 2021 Nissan Leaf 64hWk battery. Full service history. Main dealer. €24,450
3. Mini Clubman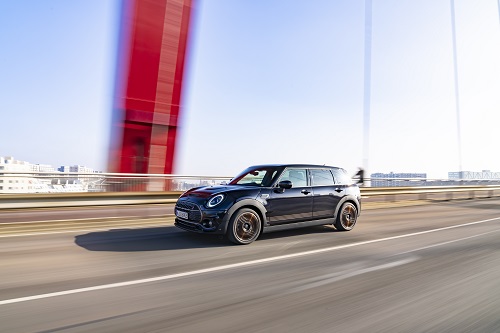 Desiring a Mini is no surprise — the brand, since BMW launched the 'new' Mini in 2000, has been all about semi-premium sporty-car desire ever since — but actually fitting one into your life can be tricky, as they're not designed to be especially practical. Once the kids arrive into your life, does the Mini have to go? Well, not if you buy a Mini Clubman, the compact estate version. It's not massive inside — it's about as roomy in the back seats and boot as a VW Golf hatchback — but it has the coolest boot doors going (they open and close like high-quality barn doors) and it's far sleeker and cooler-looking than the bulky Mini Countryman SUV.
One we found: 2017 Mini Cooper Clubman 1.5. Full service history. Mini main dealer. €22,950
Classics:
1. MGB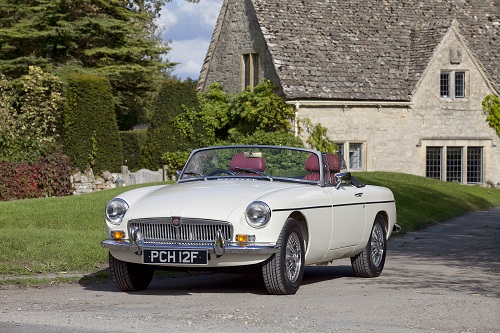 The MG B sports car, launched in 1962, has become something of a motoring icon. Until the Mazda MX-5 overtook it in the early 2000s, it was the best-selling two-seat sports car of all time, and while it originally came with a humble 1.8-litre engine from a Morris Oxford saloon, it was nimble, brisk (not quite quick), and always fun to drive. GT coupe version looks even better than the original convertible, and an upgrade to the Rover 3.5-litre V8 engine (fitted in period to the original cars from 1973) is a popular choice to give the MG the performance to keep up with modern traffic. Every single part is easily available, even entire replacement bodyshells, and the thriving owners club means that advice and affordable bits and pieces are never far away. You can even spend big and get a modernised 'Restomod' with classic looks but modern performance. There's even an electric conversion available…
Prices: €8-10,000 gets a solid car, €20,000+ gets the very best
2. Land Rover Defender (1983-2012)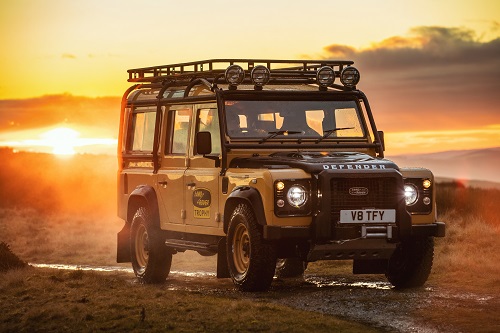 While the new Land Rover Defender is a remarkable piece of automotive engineering, the original version has more charm in one rivet than any modern motor. While it can trace its lineage back to the original 1948 model, the Defender as most know it actually started production in 1983, carrying over the engines and chassis from the Series III Land Rover and the early 110 and 90 models, but with revised styling and an improved interior. They've had all sorts of engines down through the years, from the old 2.25-litre Rover petrol engine right up to a 2.4-litre diesel derived from the Ford Transit by the time the last ones were being made. There are endless modifications and upgrades, but there's something reassuringly honest about an untouched original, with lightly dented bodywork. Astonishing off-road, but a bit of a chore on it. Values are rising, and they're vulnerable to theft, so get in and get one while you can.
Prices: €15-20,000 buys a mid-2000s car, a good pre-1993 version will cost more like €30,000
3. Rover 'P6'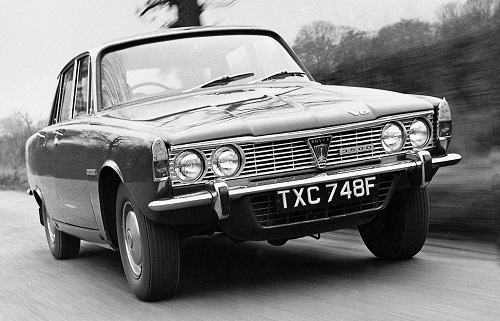 Technically, the Rover P6 was never sold as the P6, that was just an internal Rover code-name. It was sold according to its engine capacity, so you could buy it as the Rover 2000, the Rover 2200, or later the V8-engined Rover 3500 (which should, correctly, be pronounced as 'three-thousand-five'). We might think of a P6 today as being a staid, bank-manager-y kind of car, but when it was launched in 1963 it was revolutionary, with its monocoque construction, bolt-on body panels, sophisticated suspension, and minimalist cabin design. The early 2000 and 2200 engines can be tricky to care for, so the later V8-engined versions are a more practical choice (not to mention far more muscular in their performance). There's excellent spares and parts backup, but you have to work hard to keep the rust at bay. It's worth the effort, though — the P6 is more like a BMW before BMW made modern BMWs than it is a traditional Rover. An unfairly overlooked landmark car.
Prices: Somewhere between €5,000 and €12,000 gets you a decent runner, but you'll have to pay well over €20,000, even €30,000 to get the very best.
Are there any other cars you think should be on the list of the best British cars? Let us know!