In the final of three articles addressing the drastic drop in new car sales, Paul Carroll looks at the upcoming challenges facing consumers.
Many consumers recognise the value in purchasing used cars, in particular 2 to 3 year old cars that have depreciated on average by 25-35%. The 2 to 3 year old used car has been a popular purchase with consumers over the past 10 years and has offered great value and there has been significant choice.
However, with a 3 year old car market that is expected to drop by 58%, the consumer will have much less choice and prices may rise. Consumers will no longer have their pick of vehicles that are 2 to 3 years old, in terms of volume and in terms of type and specification.
With a strong move towards lower emission vehicles in new car sales, in 2012 the customer will have less choice of specialist vehicles such as 4x4's, estates, petrol cars etc.
Higher Prices
As we all know, supply and demand greatly effect the price, so if the used car market available is 58% lower, inevitably this will lead to higher prices for certain vehicles. Traditionally the used car consumers traditionally has a large choice of used cars of the same age and spec.
Lower volumes will reduce their choice significantly along with their ability to bargain, as there will be higher demand for the cars available.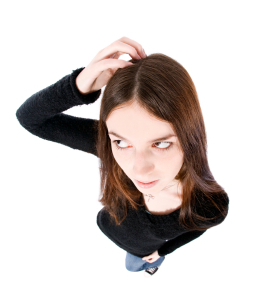 The anticipated Aftersales market changes will also affect consumers. If consumers continue the trend of having the older cars, over 3 years old, serviced outside of the franchised main dealers they may run into some of the following problems:
Lower number and less choice of authorised franchised workshops
They will miss out on specialist knowledge only available in these workshops
A saving of €10 or €15 euro on a service bill with a "Fred in the Shed" workshop may prove to be penny wise and Euro foolish! As only the approved workshops have the expertise and specialist training to maintain modern vehicles
Greater use of Safety technology in modern cars requires greater investment in workshop equipment to ensure these safety items continue to operate.
Only franchised workshops are audited and guaranteed to operate to high standards with the correct equipment.
Using non-authorised repairers will lead to lower resale values
Given the current property and banking crisis, we all know, making the right decisions greatly affects our future.
Choices & Decisions
The Motor Industry needs to make the right choices now to ensure they change the business model for their aftersales business to ensure they attract in the older vehicles. Choices need to be made in terms of the price and service offering to consumers. Many Industry leaders have already begun to address this issue and are beginning to see the benefits.
The Government need to make the right decisions now to ensure they maintain and improve their fiscal position and deliver a fair and equitable trading environment for the consumer and the Motor Industry.
The 3 simple steps mentioned previously can be implemented in the 2010 budget, these decisions are fair and they should not be political. If they are serious about the economy, the consumer, jobs and the environment these are 3 simple steps to help achieve their goals.