I was disappointed to hear today about two main dealers that have been forced to close their doors.
McKeown Motors - main dealers for BMW, MINI, Opel, Mitsubishi, Kia and Peugeot for 30 years in Co. Meath closed their doors yesterday and Cashel Motor Works main dealers for Volvo, Peugeot and Citroen in Co. Tipperary are due to close on the 29th of this month.
Both were well established dealerships with excellent reputations nationwide  - so why would they be going out of business if as SIMI suggest "with this upturn in business, garages can start to re-employ staff they had to let go last year".
It prompted me to take a look at the registration statistics for the year to date and ask if maybe there's a bit too much spin being put on the numbers?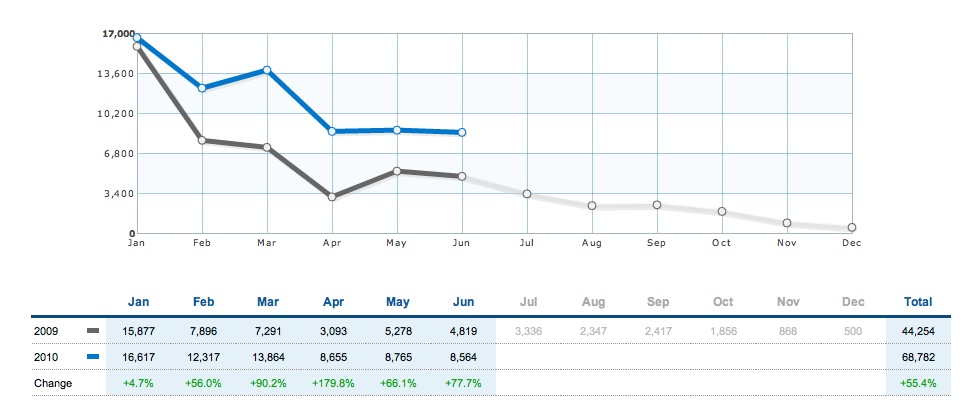 On the face of it, a 44% increase with 68,782 units registered (Jan - June) is good news. However, like all statistics, given a differnt context the reality can be quite different.
Before drawing any conclusions on the present state of the motor industry we should bear in mind that this year's figures reflect the fact that dealers have started registering demonstrator models again. There has been a year on year increase in the number of cars being registered for daily rental purposes and the Government sponsored Scrappage Scheme has artificially inflated sales. Maybe things aren't as good as they're being suggested?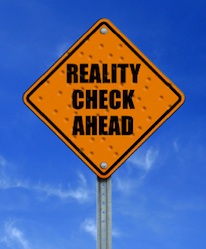 My 'back of the envelope' figures would estimate;
10 demo cars per dealer for approximately 400 dealers = 4,000 Units
10% of total sales registered for daily rental use = 6,000 Units
Scrappage Scheme = 8,000 Units
Legitimate Sales
This would leave us with 50,782 legitimate sales - not very far away from the critical levels of 47,590 - the number we were at for the the same period last year when the industry was in crisis with large numbers of dealers closing their doors.
'Reality Check' required?
Whilst I understand that it's important to be positive about our industry and encourage consumer confidence we should be careful that we don't misrepresent the reality of current trading conditions as anything other than extremely difficult.
There are plenty of economic commentators warning about jumping to conclusions when it comes to calling an end to the current recession. Maybe the motor industry needs to take a similar  approach?