A great many car buyers, and car manufacturers and importers, are waiting for the Irish Government to show its hand in the diesel emissions debate. Ever since VW kicked off the 'Dieselgate' scandal in 2015, nations, cities, citizens, and drivers have been becoming ever more worried about the effects of diesel emissions on air quality and public health, and what the various national exchequers may do to curb or discourage diesel use, barely a decade after we were all told that diesel was the planet's saviour because of its lower carbon emissions.
Health impact
Indeed, just this week, the enormously respected scientific journal Nature has published a report that claims to show that diesel emissions above and beyond legislated limits have been responsible for 38,000 additional deaths from respiratory illness around the world last year, and 11,400 of those deaths were in Europe.
Manufacturer reaction
Clearly, the combination of car makers' cheating (and it's not just VW — many others are also implicated) and the threat to public health is going to have a major impact. Volvo has announced this week that it is going to stop developing new diesel engines beyond its current 2.0-litre four-cylinder family, and will instead concentrate on hybrids and, eventually, fully electric vehicles. Toyota said two years ago that by 2050 it will have stopped making internal combustion engines at all, both petrol and diesel, and the Conservative party in the UK has said in its just-published election manifesto that by 2050 it wants zero-emissions running to be a part of the MOT test.
Other markets reaction
Beyond that, London, Paris, Madrid, Mexico City, and Athens are among the leading runners in a race to ban diesel power from city centres, where it's at its most dangerous to public health. Studies have shown that tall buildings trap the dangerous nitrogen oxides and particulate emissions close to the pavement, where they're most likely to be breathed in by pedestrians. No wonder London is already imposing extra charges on diesel cars, both for parking and for entering the city centre. Equally no wonder that the new London Taxi TX5 (based on the same chassis as a Volvo XC90, thanks to London Taxi International being owned by Chinese Geely Motors, which also owns Volvo) will ditch the noisy, smoky diesel engines of old black cabs in favour of an electric range-extender to help solve the diesel dilemma.
Local soft landing?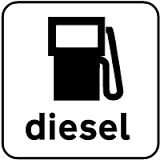 Here at home, there is already a Governmental consultation paper on air quality and its effects on public health, and while it doesn't make any specific recommendations, it is thought that in the October Budget this year, there will be some moves made to start drawing car buyers away from diesel and towards hybrid and electric cars. One motor industry insider said, though, that because of the dramatic and disastrous drop in resale values that followed the changeover of the tax system in 2008, which was partially covered up by the broader effects of the incoming recession, that the Government is "running scared" of doing too much, too soon. The thinking for now appears to be a gentle turnaround of the motor tax system, encouraging petrol, hybrid and electric power, before actively turning on diesel. A 'soft landing' if you like…
That may not be an option open to the Government though, because it seems likely that events in the UK are going to have significant effects on what happens here. The anti-diesel systems are already in place Britain, and there will almost certainly be a 'scrappage' scheme introduced to encourage diesel drivers to switch from DERV to AC/DC.
Impact of any UK changes on Ireland
If that happens, then a UK-based diesel selloff which has already begun may get much worse. According to Alex Buttle, Director of car sales website Motorway.co.uk there are already significant signals that UK car buyers are running, not walking away from diesel. "Diesel car owners have been hit with a triple whammy of bad news. The proposed UK-wide toxin tax, the early introduction of a London ultra-low emission zone and the probability that the government will implement a diesel scrappage scheme, has left diesel car owners questioning their choice of ownership. We have not seen a major fall in diesel car valuations on our website just yet, but the surge we have seen in diesel selling suggests the market will quickly become saturated. Coupled with falling demand for 'dirty diesels', this means a price drop is inevitable. This has already happened in Germany, where similar diesel regulations led to a 19 per cent drop in the average price of diesel cars this year. As car buyers opt for cleaner, 'punishment-free' fuel options, we believe there will be an increase in the share of petrol, hybrid and electric vehicle sales in the months ahead."
Motorway has noted that in April of this year, 56 per cent of all users looking to sell a car were selling a diesel model, in spite of diesel cars making up only 47 per cent of cars on the road. And if UK buyers are divesting their diesels, then many of those cars will be making their way here as cheap imports. An increase in low-priced UK imports, which is already at flood proportions in 2017, will inevitably begin to erode the second hand values of the many diesel cars bought here since 2008. So no matter what the Irish Government does, diesel owners' fates may already be sealed.