Years built: 2005 to 2011
Bodystyles: Four-door saloon, five-door estate, two-door coupe
What is it?
It's the one we all want, at least if you listen to the internet statistics. According to every database going, the most-searched for car in Ireland is a BMW 320d, usually in black with leather upholstery. And, as Barry Norman never actually said, why not? After all, the 3 Series has long been the epitome of functional German cool and with the 2.0-litre diesel, you can afford to run one on a daily basis thanks to its impressive economy and emissions figures.
Not only that but they are much more affordable than you'd think. BMW has long since cottoned onto the fact that if you can make the monthly repayments affordable, then people will abandon their supposedly more affordable family saloons and instead flock to the car with the premium badge on its bonnet. New deals on the 3 Series have long been impressive and BMW's approved used programme offers some pretty tempting setups too, including long warranties and inclusive service packages – peace of mind packages that can be very helpful.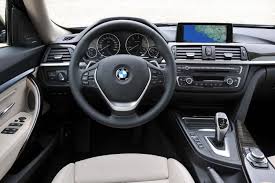 Of course, you don't just have to plump for the traditional saloon. The 3 Series also came (as it al-ways has) in two-door coupe and estate forms. The 3 Series Touring is one of the most practical, enjoyable and all-round desirable cars you can buy and its appeal is only slightly outshone by its coupe brother which, despite the similar looks and badge, is actually a very different beast with an almost unique body structure.
Which one should I buy?
If you're looking for the ultimate in economy and tax-friendliness, then you have to go for the 2009-on 320d EfficientDynamics. That car scored an official fuel consumption figure of 68mpg and Toyota-Prius-like emissions of just 109g/km. Mind you, 320d ED models carried a premium when new and they can still be expensive.
So, you can save yourself some cash by tracking down a 316d, which should do 62mpg and which has emissions of 114g/km – still hugely efficient and very cheap to tax. There is a mid-spec 318d too, but to be honest it's not worth buying over a 316d. Both use the same 2.0-litre engine in different states of tune and the 316d feels barely any slower in day-to-day driving.
Of course, if you're a true petrol head then you'll want the creamy, smooth 335i with its twin-turbo straight-six engine and massive power kick. Expensive to buy, expensive to run but darned near worth the extra. As is the fabulous V8-engined high-performance M3 but that is really a separate, specialist model by itself.
The best we can recommend is to go for either a 320d Touring with the always desirable M-Sport pack (sharper chassis, chunkier bodykit) or a 316d saloon with either SE or M-Sport spec.
How much should I spend? Around €25,000 for a 2011 320d Touring, €24,000for a 2011 316d SE saloon.
Here's one we found:
2011 316d Edition saloon, SIMI registered dealer main BMW dealer, 70,000km, one owner, €24,500.
What goes wrong?

While 3 Series, like any BMW, tend to be impressively built, they're not as free from faults as you might assume. The biggest problems occur with the turbocharger on the diesel engine, which can give massive trouble including outright failure. Check to make sure that your car has a full service history before buying and see if any turbo work has been done in the past. Timing chains are also problematic. They can also eat through brake pads and discs and while many owners have re-placed the hard-riding run flat tyres with normal boots, BMW doesn't recommend doing so and it can play havoc with the on-board tyre pressure monitoring system. Other small niggles can include sticking door handles, troublesome central locking and wayward pieces of cabin trim. As ever with an expensive, premium car you must make sure that the service history is full, complete and preferably carried out by a main BMW agent.
Anything else?
The good news is that the 3 Series has long been a big seller, bigger by far than its exclusive expensive image would have you believe.That means that there are huge numbers of them to choose from (and many, many more again if you decide to shop in the UK market) so you can afford to be picky and shop around. Ex-fleet cars are a good idea as they'll have been serviced on the button but avoid anything with tacky aftermarket bodykit or wheels, as it'll likely have been thrashed. Oh, and don't forget that these are classically rear wheel drive cars – something that a great many BMW owners apparently either forget or don't know about in the first place. If you've grown up driving front drive cars (as many of us have) then you will need to adjust your driving style. Think of it as an opportunity to up skill…
And don't forget: For ultimate peace of mind, whichever BMW 3 Series you settle on, make sure you get its background checked out with Motorcheck.ie.