Years built: 2013 - today
Bodystyles: Five-door small hatchback
What is it?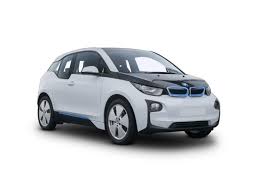 The i3 really is the standout oddball in BMW's range, yet in spite of that it is one of the very best cars that the storied German manufacturer makes. The i3 was BMW's first dip of a toe in the waters of electric motoring, and rather than just re-engineer an existing car, BMW decided to go the whole hog and create not just a new model, but an entire new sub-brand, the i-brand, dedicated to electric cars. It was a worthwhile effort, resulting in one of the best battery-powered cars of recent years, and now that used prices are making it affordable, a brilliant choice for those looking to get their start in EV driving.
Which one should I buy?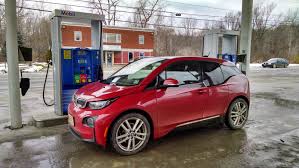 You do need to buy carefully when it comes to i3s, especially as BMW gave the car a major battery update in 2017 which dramatically extended its one-charge driving range. There are some BMW i3 known issues. Early models came with a 60Ah battery, with a one-charge range of between 130-160km. That could be stretched, for around an extra 100km, with the optional 'range extender' engine, which is basically a tiny 647cc two-cylinder engine, mounted in the rear, that acts as a generator to keep the batteries topped up on a longer run. It's well worth paying the extra for the range extender version (known as REx) as it does a huge amount to reduce 'range anxiety' and, even on the earlier models, makes city-to-city journeys entirely practical. The tiny eight-litre petrol tank takes just seconds to refill, when you need to, but it is worth remembering that the REx version does have a slightly higher Co2 rating than the purely-battery model (0g/km for the electric-only BEV, 13g/km for the REx) so you will pay an extra €50 a year in motor tax, and you won't qualify for the zero-rate BIK if you're buying an i3 for business use.
That 2017 update brought with it a larger 94Ah battery (larger in capacity only, it is actually physically the same size as the old battery and fits into the same space) which stretches the one-charge range to as much as 290km on the official test cycle, but BMW prefers to quote a more realistic 200km range for day-to-day use. Again, the REx version will extend that by around 100km.
There is only one basic trim of i3, with plenty of potential options, but standard equipment (sat-nav. automatic transmission, climate control) is good. It's worth splashing out the extra 'Suite' interior trim which includes gorgeous natural-finish wood trim. Don't worry if you spot big panels of what appear to be an unusually textured plastic in the cabin — that the carbon-reinforced plastic that makes up much of the i3's structure, and BMW displays it in the cabin to remind you that this is a purpose-built, lightweight electric car, rather than a hatchback with batteries instead of a fuel tank.
How much should I spend? You'll pick up a 2014-2015 electric-only i3 for around the €20,000, which makes it rather a lot of electric car for the money, but you will be dealing with relatively limited range. A more recent version, with the bigger battery and range extender engine, will be more like €30,000.
Here's one we found:
2016 BMW i3 REx, one owner, 23,000km, €30,995 from a BMW main dealer.
What goes wrong?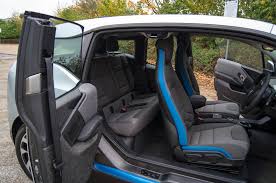 In theory, electric cars are naturally more reliable than petrol or diesel equivalents, simply because instead of a multi-component engine, they have one moving part — an electric motor that spins. Of course in practice, it's not quite that simple, but the good news is that the i3 seems to be very reliable so far. The main electric drive components have no major reported issues, and while the battery will of course degrade in its performance a certain amount over time, but it is covered by its own eight-year, 160,000km warranty. If you buy from a BMW main dealer, a used i3 will also have a very impressive two-year used warranty.
Do keep an eye on the rear-opening back doors — they use the same hinge mechanism as the old Mini Clubman estate and can be prone to sagging and occasionally issues with the latching mechanism. Check the exterior panels very carefully for any damage, as well as the alloy wheels — they're unique to the car and expensive to replace if the car has had any minor bashes.
Anything else?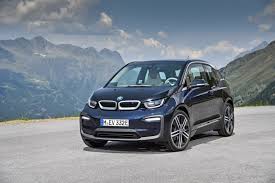 BMW has just given the i3 a major facelift and update for the 2018 model year, which includes a slightly more powerful, sportier i3-S version, but for most of us the basic 170hp version has more than sufficient performance. It even drives like a proper BMW, with rear-wheel drive and sweetly balanced steering. Just beware of those skinny front tyres (kept that way for aerodynamic performance) as their grip levels can be easily overcome if you're a bit too enthusiastic behind the wheel.
And when you've found your perfect BMW i3 don't forget to get it history checked by motorcheck.ie.