Years built: 2006 to 2015
Bodystyles: seven-seat MPV
What is it?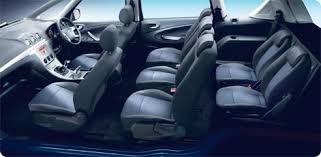 The very idea of a sporty SUV seems still a touch preposterous, but that's exactly what Ford tried to do with the first-generation S-Max, launched in 2006. Essentially, it was identical to the Ford Galaxy MPV (itself a proper, tall-roofed, seven-seat MPV), but gained a lower roof, and mildly more rakish styling. The secret to the surprise of S-Max ownership is that it really is actually very good to drive, the last bastion of driving enjoyment for those that have lots of kids, but don't want to give up on fun behind the wheel quite yet. Although MPV sales are down, in general, at the moment, demand for seven-seat cars is rising, so this is a good time to get in on the ground floor of multi-seat motoring.
Which one should I buy?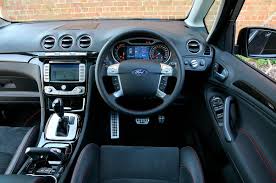 Initially, the S-Max was launched with just three engines — 1.8 and 2.0-litre TDCI diesels, and a 2.0-litre naturally-aspirated petrol model. These would be, eventually, augmented throughout the S-Max's lifetime by a variety of other powerplants, but they were always the keystone models.
The 1.8 is often a more affordable model to buy, but the 2.0-litre TDCI is worth seeking out as it's a more modern engine design, one shared with Peugeot, Citroen, Mazda, and Volvo at the time. Early 2.0-litre models had 140hp, which provides plenty of performance for even a car the size of an S-Max.
Early models were also, not necessarily, seven-seaters, as Ford Ireland charged extra for the folding third row in the boot. That was a bit cheeky of them, and it wasn't long before the extra seats were made standard, but check if you're buying an early model. They are, in fairness, only really suitable for small kids (headroom and kneeroom are pretty restricted) but without them the S-Max just doesn't seem right.
Later engine additions include the 2.2-litre TDCI diesel with 175hp (a terrific engine and worth tracking down if you can find one) and a 220hp 2.5-litre five-cylinder turbo, shared with the Focus ST, which gives the S-Max exceptional performance, but is ridiculously thirsty.
In 2012, the S-Max was given a major mid-life update and in came a host of new engines, including the ubiquitous 'Lion' 1.6-litre TDCI diesel with 115hp. Doesn't sound like much, and isn't, but while its performance is only mild, it's the best engine in the S-Max — refined and frugal, and affordable to tax. Just don't try to win any traffic light Grands Prix… 2012 also saw the addition of a new 2.0-litre EcoBoost turbo petrol, and a new six-speed automatic 'Powershift' gearbox.
All through its life, there have basically been two models of the S-Max worth buying — Zetec and Titanium. Anything less that that is just going to be too bare, equipment-wise.
How much should I spend? Around €16,000 will get you into a 131-plate S-Max, but if you need seven seats on the cheap, €3,900 will get you a 2007 model.
Here's one we found:
2013 Ford S-Max 1.6 TDCI, two owners, 93,000km, €15,950 from a dealer.
What goes wrong?
Electrical faults are common, including one which can unexpectedly drain the battery overnight, leaving you stranded. Wipers are another weak point, and engine management failures are not unheard of.
Listen for clunky steering, especially at full lock at low speed and the power steering pump can fail, while some of the interior trim can be fragile, especially if the car has lived a hard life as a family bus. 1.8 and 2.0-litre diesel engines can suffer blown turbos so check for black smoke and a lack of power.
The alarm and central locking system can also give bother, so check and make sure everything's working properly. Make sure that the heated windscreen is working, and if it has the panoramic glass roof, check for water leaking in.
Oh, and if it's the 1.6 TDCI engine, make sure that the water pump and oil pump are in good order, and that it's had a steady diet of good, high-quality oil at service time.
Anything else?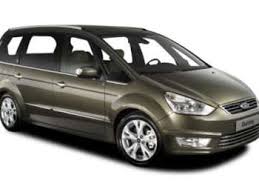 If you're in the market for an S-Max, then it's well-worth looking at a Galaxy too. Mechanically, it's the same car and made in the same factory, but with its taller roof and bigger third-row seats, it's a better choice for those who are regularly going to be driving with all seven seats filled. It's not as much fun to drive as the S-Max, is all.
And when you've found your perfect Ford S-Max don't forget to get it history checked by motorcheck.ie.