Years built: 2008 to today
Bodystyles: city car, convertible
What is it?
I know, I know – iffy Italian build quality, Fix It Again Tomorrow. Fiat has earned a less than stellar reputation amongst Irish car buyers, and we've all been told to steer clear, right? Well, put all that out of your head because the dinky little Fiat 500 is one of the best small cars you can buy. It carries iconic looks that are a perfect mix of retro and modern, it's an ideal car for learner drivers to get a start on and it's far, far better built and more reliable than you might think.
Which one should I buy?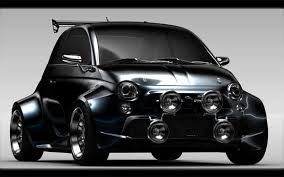 There is a bewildering amount of choice if you fancy a 500. Fiat designed the car to be personalisable, so there are barely two identical 500s on the market. Most, if not all, have been gussied up with a special colour, or some extra interior options or something. That's nice if you fancy something different, but perhaps not so much if you just want something simple.
There are two body styles – the basic three-door hatchback and the 500C with its full-length retracting soft roof. Engines are basically limited to the 1.2 and 1.4-litre petrol units, although dig around and you might find a rare 1.3 diesel or 900cc turbo 'Twinair'. The 1.2 or 1.4 are the safest bets – they're both engines which have been around for a while and their mechanical solidity is well proven.
Most 500s are decked out in bright colours so you can kinda go nuts in your choices there. White and red will always re-sell easily, but apparently yellow is to be avoided as the trade doesn't like it. Pop is the basic spec, Lounge is ritzier with some more toys and there is an almost endless parade of limited edition models too.
How much should I spend? Around €9,500 for a 2009 1.4 Lounge, €11,500 for a 2013 TwinAir.
Here's one we found:
2009 Fiat 500 1.4 Lounge. 65,000km, four owners, FSH, €8,750 from a dealer.
What goes wrong?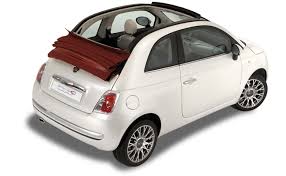 You may be surprised by this, but not a lot. Italian cars are famed for electrical gremlins but the 500 seems to give surprisingly little trouble in this department – and anyway, it's actually built in Fiat's factory in Tychy, in Poland. Interiors can be a touch fragile and many owners have reported bits falling off or coming away in their hands. The exterior paintwork apparently stone-chips easily too.
Engine problems seem to be limited to the rare 1.3 diesel model, of which there have been some reported total failures, and also a tendency for the engine check light to come on, needing a visit to the dealer to reset. Other than that though, the 500 seems to be pretty ruggedly constructed, although as with any car commonly used by learners and starter drivers, check things like the clutch and gearshift for wear and tear, and the suspension and wheels for signs of kerbing.
Anything else?
If you like the idea of a 500 but fancy the idea of something (a) more practical or (b) more sporty, you're in luck – there are options. If you want more practicality, there's the Fiat Panda, which uses all the same mechanical bits and engines. It loses out on the funky sixties styling but gains an extra set of doors, more rear space and a bigger boot. It's a sweet little car and lots of fun to drive, and the 4x4 version is just amazing come the winter.
Of course, if you want sporty, track down a 500 Abarth. Abarth is a legendary Fiat tuning name, stretching back to the fifties, and with a 1.4-litre turbo engine (in either 140hp or 180hp forms) brisk performance is guaranteed. They're not the most sophisticated hot hatches around, but boy are they the most fun. Rare Ferrari and Maserati-badged editions have exclusivity and performance to go with the badges, but price tags to match…
And when you've found your perfect Fiat 500 don't forget to get it history checked by motorcheck.ie.