Yes, I know that it's been a 'traditional' April and early May and that to say we've been having April Showers would be to undersell it. Hammering down and spot-flooding might be more apposite. Let's face it, life on a small, mossy rock sticking out of the North Atlantic was never going to be Mediterranean, now was it?
Nonetheless, there is a little more sunshine poking down through the clouds and for a couple of weeks there. There was enough Vitamin D flowing downwards that I was able to get massively, not to say hilariously, sunburned. Perfect time to buy a new 4x4 vehicle then…
Hang on, say, taken leave of my senses, you ask? No, I haven't. Car buying is a seasonal thing. As we recently pointed out, if you want to buy a car when the market is at its quietest, do so in the weeks running up to Christmas. But the fluctuations in the sales charts are more subtle than that, and while you would think that in this age of Big Data and a life that is always connected we would be more sensible and less herd like, the fact remains that at certain times of the year, certain types of car are either more expensive or more affordable than at others.
So now, with the sunshine gearing up for the elusive long, hot summer and the memories of winter rains, floods, snows and ice beginning to fade, you will see that big four-wheel-drive vehicles are beginning to stick to dealer forecourts and their values are beginning to soften. Now, then, is the time to buy one. Grab it now and feel smug when the snow returns. Simple, but true.
Time to buy!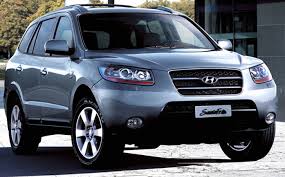 As Which? Magazine puts it "summer sees many car buyers queuing up to buy convertibles. Off-roaders, however, are in little demand, so now is a great time to nab a bargain 4x4. Temperatures are up and while most buyers are hunting for cabriolets, if you go against the grain and look for a large 4x4, you can find real bargains in summer."
More succinctly, car dealer Tom Hartley puts it like this: "When it's 25 degrees outside, you're not going to get the same price for your 4x4 as when there's five inches of snow."
So, while it's a bad time for those with an SUV to sell, it's a good time for anyone looking for a bargain. You need to work carefully though, and make a couple of key decisions. Are you buying a 4x4 as a second car, one almost devoted to those weeks of snow and ice? Or are you looking for a daily driver, but one which can tackle the slippery conditions when they arrive? It's here that your choice diverges between the 'serious' off-roaders and the more workaday SUVs.
Business or pleasure...
A serious off-roader is something along the lines of a Land Rover Defender. A car onto which you would stick knobbly off-road tyres and possibly a hefty electric winch. Something that's going to climb every mountain and ford every stream, no matter what the weather. You can pick up an old Defender pretty cheaply – commercial versions can be snapped up for as little as €7,000 in decent condition, but you'll probably pay closer to €20,000 for a nice long-wheelbase Station Wagon version. Either way, you'll have to accept the compromises of high running costs (25mpg fuel economy, Band G motor tax) and a distinct lack of on-road refinement. Unless you're a devoted fan, a Defender is probably best bought as a commercial, and left at the back of the driveway for when you seriously need to use its capabilities. Actually, a lesser-seen Jeep Wrangler Unlimited (that's the four-door, long-wheelbase model) is probably a better choice if you want something properly rugged, but with a modicum of on-road comfort and refinement.
If you're devoted to the Land Rover brand, then a Freelander probably makes a better choice for most of us. They're still pricey to tax, but fuel economy will be closer to 35mpg in daily driving and they've very comfy and refined on-road. Four-wheel-drive models (there was a front-drive one too) are still hugely capable but watch for electrical gremlins.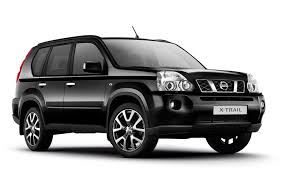 If it's an on-road-biased 'Soft Roader' you're looking for, then the best choices are probably a Volkswagen Tiguan with the optional 4Motion four-wheel-drive system (the 2.0-litre TDI diesel is economical and refined, and it's fun to drive but the boot is a touch small), the last-generation Nissan X-Trial (massively reliable and that boxy body means there's a big cabin underneath) or the Hyundai Santa Fe (seven seats, very comfy and that long warranty means you can relax when it comes to mechanical maladies).
The trick with all 4x4s is to check the history. Because of the surging popularity of SUVs, you need to keep your wits about you when it comes to buying cars with outstanding finance or which have been 'clocked.' Any successful marketplace will attract its unscrupulous vendors so be careful.
Check the vehicle thoroughly
With 4x4s you need to look a little further into how the previous owner has used it. Cars used as family transport will need careful checking of the interior for excessive wear and tear, while those used as company cars may have had a life on building sites and so will need to be checked for damage from over-enthusiastic off-roading. Have a close look at the exterior bodywork on both for any signs of parking damage, as many owners will have upgraded from something smaller so expensive dings and dents are not uncommon.
As with any potential second hand purchase, the key is to get the history locked down, and then use your nous and common sense to assess the car in front of you. 4x4 ownership can be rewarding and fun, and potentially even life-saving in certain conditions, but you just need to make sure you're buying a car with a clean background in the first place.
And, of course, pick the sunniest, hottest day of the year on which to buy it.