Years built: 2009 to 2015
Bodystyles: five-door hatchback, four-door saloon, five-door estate, three-door coupe
What is it?
If it's a sensible, safe family hatchback you're looking for, then the Opel Astra represents mass-market motoring with a faint sheen of German quality and engineering. The Astra's fit and finish is often a cut above what you might find in some other mainstream competition and it has always looked and felt like a classy car to drive.
It also comes with a huge range of model variants to buy, from the sensible hatch, estate and saloon to the gorgeous GTC coupe, while engines run the gamut from tiny 1.3 diesel to full-on 280hp OPC 2.0-litre Turbo.
The all-new Astra will arrive in the Irish market later this year, so now is an ideal time to snap up and existing model, and there should be some keen discounts around as values soften ahead of the arrival of the new version.
Which one should I buy?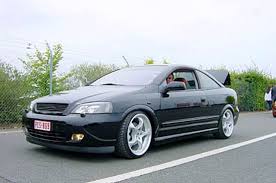 How long's a piece of string? It all depends on your needs. Those looking to minimise running costs might fancy a 1.3 CDTI hatchback, which may only have 90hp, but its Co2 emissions are a reasonably low 130g/km, so you'll pay just €270 a year to tax it. Need a bit more oomph? Then upgrade to the 1.7 CDTI diesel with 110hp, but beware of the noise and rattle – it's not as smooth as Opel's latest engines. Actually, probably the best all-round Astra, especially for those who aren't doing endless long motorway miles, is the 1.4 Turbo petrol. The 140hp model is both brisk and smooth, and the 138g/km Co2 rating means it's only €280 a year to tax – just €10 more than the diesels.
How much should I spend? Around €15,000 for a 2010 1.6-litre diesel VTR+
Here's one we found:
2012 Opel Astra SE 1.4 VVT Turbo. 33,000km, two owners, €15,945 from a main Opel dealer.
What goes wrong?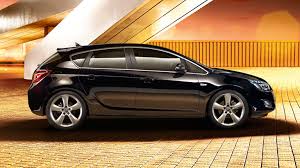 There are a few niggling problems with the Astra, but mostly they're electronic bugs – the mechanical package is well-made and long-lived. The cruise control apparently gives some trouble, cutting out unexpectedly and the electronic parking break (when fitted) can disengage without you telling it to. You need to make sure that two recalls have been attended to – one for the anti-pinch mechanism in the electric windows and the other to sort out faulty bolts on the passenger's seat. And check the boot for any sign of dampness – Astras seem to have some dodgy boot sealing rubber than can let rain water get into the boot.
Anything else?
Don't discount the sporty GTC coupe version of the Astra – it's still pretty practical and perfectly useable as an everyday car. As a bonus, it also has more sophisticated front suspension than the standard five-door hatch, so it's a sharper car to drive. If you fancy an Insignia saloon but don't want to spend the extra, then the four-door version of the Astra does a pretty good visual impression of its bigger brother.
And when you've found your perfect Opel Astra don't forget to get it history checked by motorcheck.ie.