Years built: 2008 to 2012
Bodystyles: Five door crossover SUV
What is it?
Ford is in the midst of re-inventing itself as a maker of SUVs for Europe, just as it has long since done in the United States. We already have the diminutive EcoSport and the large (and very expensive) Edge, and in short order we'll see a Ford-badged rival to the Nissan Qashqai and a tall, 4x4 estate based on the Mondeo. Of course, Ford's Euro-SUV adventures began way back in 2008 with the first-generation Kuga, a car which is becoming increasingly affordable on the second hand market and which was one of the first SUVs or crossovers to put driving dynamics at the top of its agenda. Even now, not many SUVs are as good to drive as a first-gen Kuga.
Which one should I buy?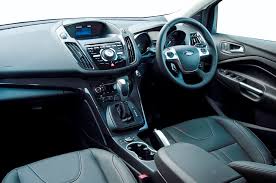 The Kuga was based on the same platform as the second-generation Ford Focus, so you can be pretty well assured that it's good to drive and has a comfortable ride. The extra body height and weight and the taller springs didn't seem to badly affect the Focus' sharp-handling DNA.
On the engine front, your choices are basically limited to either a 140hp 2.0-litre TDCI diesel or a 161hp version of the same engine. You can have front or four-wheel drive and a manual or a 'Powershift' automatic gearbox. Most cars that you'll find on the Irish market will be the 140hp engine with the manual gearbox, so essentially your choice is pretty limited. There was a petrol model, using a detuned version of the 2.5-litre five-cylinder turbo engine from the Focus ST, but that one is so vanishingly rare (and staggeringly thirsty) that it need not bother us further here.
If you're mostly driving in town, you're probably better off with the front-drive model, not least because the lack of the 4WD model's weight and extra transmission drag means Co2 emissions are kept down to 154g/km. That's hardly an impressive figure, but it's better than the 4WD's 169g/km. Economy should work out at around 40mpg but it's worth bearing in mind that Kugas seem to get unnaturally thirsty on longer motorway runs.
It's also important to bear in mind that a lot of Kugas were sold as commercial vehicles, with no back seats, so be aware of that before you go looking at prices and getting excited about one that seems exceptionally cheap, and that you really need to track down a Titanium-trim model to get decent standard equipment.
How much should I spend? Around €15k will get you a 2012 2.0 TDCI 140hp Titanium
Here's one we found:
2012 Ford Kuga 2.0 TDCI 140hp Zetec 2WD, 112,000km, two owners, €13,900 from a dealer
What goes wrong?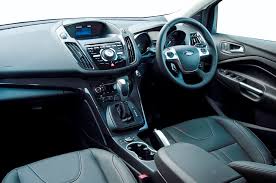 The rear light clusters are prone to letting in water and condensation, and the rear tailgate can often slip out of proper alignment which can also lead to leaks and water getting into the boot.
If it's a 4WD model, check for unusual noises from underneath the car, especially over speed bumps, which could be a problem with the transfer box. Diesel cambelts need changing every 120,000km and heavy smoke or reluctant power delivery could indicate an issue with the exhaust gas re-circulation valve. If the engine won't idle smoothly, then the injectors are on the way out.
Inside, the trim on the gear stick wears easily and can look very tatty, while the door seals are often a problem and the overall quality of the cabin trim is not very high.
Anything else?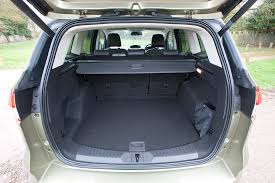 Worth pointing out that Ford launched the second generation Kuga in 2013, and that it's more frugal, cheaper to tax, better to drive and roomier inside than the original model, so if you budget will stretch, it's better to go for the newer model.
And when you've found your perfect Kuga don't forget to get it history checked by motorcheck.ie.