Years built: 2002 to 2010
Bodystyles: Large SUV
What is it?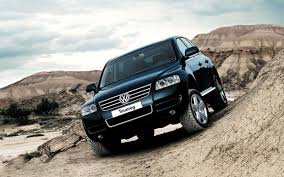 Fancy a Porsche Cayenne but can't stretch to the asking price? Desiring an Audi Q7 but it's just too expensive? Want a Bentley Bentayga but the Lotto numbers just haven't come up yet? Then you need to get yourself a Volkswagen Touareg. Now, normally we don't think of VW being the budget brand in any comparison, but the beauty of Volkswagen's parts-and-platform sharing system is that you can genuinely claim the Touareg to be a Porsche for less, a bargain Audi, a pound-shop Bentley.
The first Generation Touareg is still probably the best one though. Although not quite as sharp to drive as the current model, it's more obviously handsome and has a much nicer interior, much of it lifted straight from the super-expensive Phaeton luxury saloon.
Which one should I buy?
There are a lot of variations on the Touareg theme. The range initially kicked off with a 174hp 2.5-litre V6 TDI diesel, but was later augmented with a 225hp 3.0-litre version of the same engine, and that later on (in 2008) got common rail injection to bring its power to 240hp. Confused? Just wait – there was then a Bluemotion version of that engine (which brought Co2 down to 219g/km making it marginally more affordable to tax) and then there was a range-topping 5.0-litre V10 diesel – yup, that's 10 cylinders. That had 313hp and GTI-like acceleration but costs an arm, a leg and probably a foot to run.
All versions were pretty well equipped, and almost all cars came with lashings of wood and leather. You won't find more modern items like a USB slot for your phone, but Bluetooth came a standard on later models and the sat-nav is still in use in the Bentley Continental GT coupe, so there's that. Space is generally excellent, and the boot is a massive 555-litres. Just be aware that adding an automatic gearbox to the 2.5 TDI pushes its Co2 emissions way up to almost 250g/km, so affording the tax on a post-2008 model is never going to be easy.
Speaking of which, the biggest problem with tracking down a good Touareg in Ireland is that so many were converted to vans. That knocked several thousand in VRT off the purchase price and allowed the less scrupulous amongst us to tax them for €333 a year – even though most were used for other than strictly business-only purposes. Nothing wrong with buying one of those if you don't need the back seats, but make sure you're taxing it as a private car if you're using it as one or you'll get hit with a whopping fine.
How much should I spend? As little as €7,000 will get you a mid-2000s 3.0-litre V6.
Here's one we found:
2006 Volkswagen Touareg 3.0 V6 TDI Automatic, 200,000 km, two owners, €6,500 from a private seller.
What goes wrong?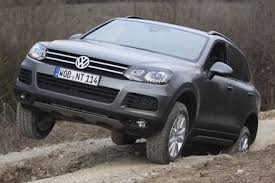 The Touareg is a proper off-roader (low ratio gears and everything) so check around the bodywork and underneath for any signs of damage from rocks or muddy banks if the previous owner has been a bit too enthusiastic.
A whining noise from the transmission is most likely to be the front differential, which is a very expensive part to replace. Excessive smoke or a 'crunchy' noise from the engine means a blown turbo. Heavy vibration when pulling away means the propshaft has worked loose. Early 2.5-litre diesels were recalled for water pump failure, so check to see that the work has been done.
The Touareg is also heavy on tyres, so inspect the ones that are on it carefully and make sure you budget for replacements. Oh, and the 5.0-litre TDI is so nose heavy that it cooks its brakes really easily, so check and see if the brakes have been upgraded and check the front for damage from driving over the middle of roundabouts. Yes, really.
Anything else?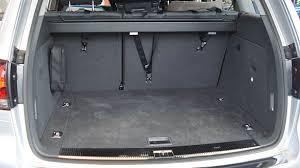 I know we've decided that the Touareg is the affordable end of the VW Group SUV family, but there is another option – the MkI Porsche Cayenne which shares all of its chassis and underpinnings with the Touareg. It won't be cheap to run (most early cars come with a 4.5-litre V8 petrol…) and it's slightly less roomy and less practical than the VW, but we did find one for sale online for just €7,950 – a 2003 V8 version. That's a heck of a lot of car for less than the price of a new VW Up, but just make sure you've plenty saved in the bank for when something goes wrong…
And when you've found your perfect Touareg don't forget to get it history checked by motorcheck.ie.