Years built: 2009 to 2014
Bodystyles: Five-door hatchback
What is it?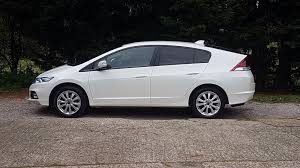 We're talking about the second-generation Insight, here. Way back in 1997, Honda actually beat Toyota by a few months to get the first ever commercially available hybrid car on sale. Sadly, that was the original Insight which, while it was certainly technically advanced and hugely frugal, was also only available as a two-door, two-seat coupe. Toyota's more sensible four-door saloon Prius came in and wiped the sales floor with it. So, in 2009, the second-generation Insight was introduced as an attempt to catch up with the Prius. Low-slung and tear-drop shaped, the Insight certainly copied some of the Toyota's style, but undercut it for price at the time, and used an even-more efficient 1.3-litre IMA (Integrated Motor Assist) hybrid powertrain. Given all of the concerns over diesel emissions, and global warming, right now, it could make a very canny buy.
Which one should I buy?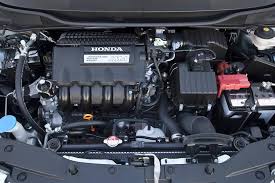 There was really only one model of Insight, although it came in a couple of different trim levels. Basic ES models came with ABS brakes, alloy wheels, steering wheel audio controls, climate control, heated electric mirrors, cruise control, heated seats, and parking sensors (just as well as that sharply-raked rear screen didn't give the best rear visibility.)
Smaller than the benchmark Toyota Prius, the Insight was sort of between a Jazz and a Civic in terms of size, but actually there's a reasonable amount of room inside, and aside from a slightly narrow front cabin, it's pretty comfortable to drive. It's also rather more engaging to drive than a Prius, with the sort of sharp, enjoyable steering at which Honda is so good.
Of course, that wasn't the point — saving money on fuel and Co2-based tax was, and here the Insight scored reasonably, if not exceptionally, well. Claimed average fuel economy was 68.9mpg, or 4.1-litres per 100km, and its Co2 emissions were rated at 96g/km. These were excellent figures when the Insight was introduced in 2009, but they were soon eclipsed by some rivals, even some small diesel cars, so perhaps that's why the Insight never sold too strongly in Ireland. Its part-electric powertrain means it makes rather more sense now, though, as diesel and even petrol-engine bans are being spoken of openly by Irish politicians.
The Insight even had an in-car 'game' — as you drove, the outline of a small tree would appear in the dashboard. Drive really economically, and it would add little branches and leaves to the image, until at the end of your journey, if you'd been super-economical, a whole tree would be your little visual reward. It sounds corny, but it actually did work — encouraging you to drive with a lighter right foot.
How much should I spend? Insights really hold onto their value, and you'll still have to find as much as €18-19,000 for the last of the 151-registered models. A more reasonable €12,000 or so will get you a 2012-2013 car though.
Here's one we found:
2013 Honda Insight Hybrid ES , one owner, 69,000km, €12,950 from a Honda main dealer.
What goes wrong?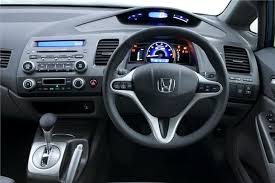 Almost nothing – this is a Honda after all. Actually, rather ironically, one of the common fault areas is the fuel filler flap. The release spring can corrode and snap, leaving the flap locked shut. At 68mpg it might take you a while to notice this, so make sure you check for it on the test drive.
Check the bonnet, doors, and windscreen pillars for any corrosion or surface rust — Insights can let their metalwork go at these points. Check too that it's had its major service at 120,000km (if the mileage is high enough) as it's a big one, and costs a lot. You also need to make sure that only specialist Honda hybrid oil has been used at service time as normal, thicker oils can damage some of the delicate components.
Check the front tyres for premature wear, and listen for clunking noises from the rear suspension which means the dampers are on the way out. Also check that the car accelerates smoothly — the CVT transmission can be troublesome if servicing has been skimped on.
Anything else?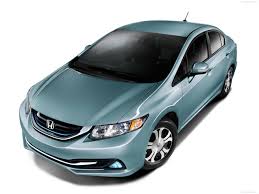 If you're not keen on the Insight's styling, or just need something with a bit more space, then remember that the slightly larger Civic could be had, in saloon form, with the Insight's hybrid power-train. It's a little more thirsty and has slightly higher Co2 figures, but it's a good alternative hybrid option.
And when you've found your perfect Honda Insight don't forget to get it history checked by motorcheck.ie here.