With a seemingly unstoppable tide of imported cars still rolling onto Irish shores from the UK, we do appear to be importing something of a problem for ourselves. Not merely in terms of reduced native car sales, which is most certainly putting Irish jobs at risk, but also in terms of written-off cars.
Imports with previous write off history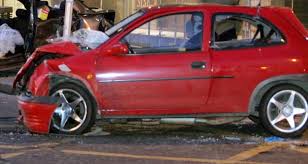 According to our own research here at Motorcheck, around 10% of the cars imported here from the UK are previous write-offs. While many of those fall into write-off categories such as the new category "S" (structurally-damaged but repairable) and "N" (not structurally damaged but repairable), a small number are in the seriously dangerous A and B categories which should never appear on the road again. And that's only going to get worse — plunging UK second hand car values, especially for diesel models, means that traders are desperate to off-load stock wherever and however they can, and that's when unscrupulous trading practices come to the fore.
Dumping diesels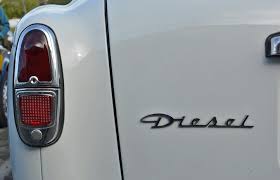 The very real fear now is that Ireland will become a dumping ground for heavily discounted diesels from the UK, and many of those cars will be arriving here with dodgy history. Of course, your best weapon against that is to make sure you get a history and background check from Motorcheck, but some interesting new stats have come up that can at least help you to be slightly more forewarned. According to UK-based aftermarket warranty supplier Warranty Direct, there is a clear league table of cars that are more likely to be written off.
Most common write offs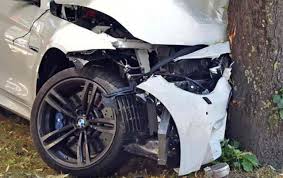 According to Warranty Direct, which is using figures taken from its GAP insurance arm, there has been a 55% increase in claims for write-offs since 2014, and there are some major brands that are sitting right at the top of that list. Both BMW and Ford share an equal 17 per cent of all the write-off claims made, with Mercedes and Vauxhall following on 11 per cent, and Audi on four per cent. All of those brands are hugely popular as imports into Ireland. In fact, the Ford Focus is the most popular imported model at the moment.
What's driving the write offs?
Large theft, as vehicle related theft in the UK has risen by some 30 per cent since 2014.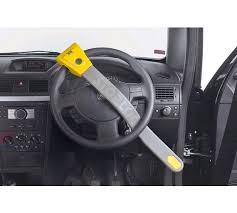 Simon Ackers, Warranty Direct's Chief Executive Officer commented on the results: "It's clear from the recent steep rise in vehicle-related thefts and write-offs, advances in vehicle manufacturing and technology cannot always prevent irreparable damage. The motoring industry must continue to adapt and encourage consumers to guard against potential loss with GAP insurance and visual deterrents such as steering wheel locks and alarms, which could help protect vehicles from theft."
Caution is a good watchword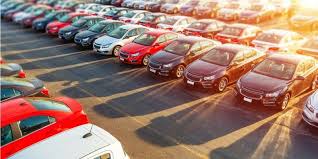 So does that mean you should be more wary when considering buying a Ford or BMW? Well, not to the point of panic (as the man says on Crimewatch, please don't have nightmares) but it would certainly pay to be a bit more cautious. Not just when you're going down the imported route yourself, either. Given that close to 100,000 cars were imported into Ireland last year alone, there's now a huge proportion of the national vehicle fleet that has been imported, so keep your eyes open when it comes to buying any car, from any source. And, of course, make sure your Motorcheck the health of your potential new car here