Years built: 2010 to 2017
Bodystyles: Five-door compact SUV
What is it?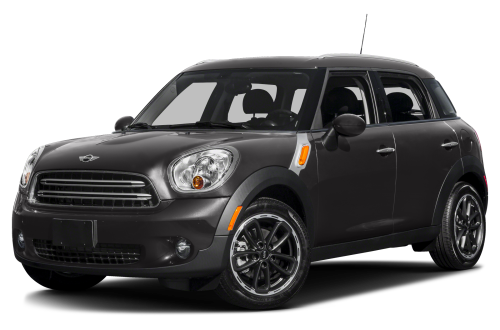 When is a Mini not a Mini? When it's a Maxi, would have been the obvious answer in the 1970s, but so far, no-one in the BMW-owned era of the Mini brand has had the guts to revive such a seventies name. Instead, Mini decided to christen its maximal hatchback the Mini Countryman, giving it an off-roading flavour and getting in early on the boom in premium-brand SUV sales. Based on a new front-wheel drive platform (which would eventually go on, in modified form, to underpin BMW's first own-brand front-wheel drive mode, the 2 Series Active Tourer) the Countryman initially garnered much criticism for being too big to be a 'proper' Mini. It didn't seem to deter customers though, not least those with young families who had outgrown their smaller Mini hatchbacks, and at times the Countryman has made up as much as 50 per cent of Mini's total sales.
Which Mini Countryman should I buy?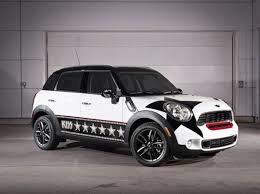 There is something of a bewildering choice in the Countryman range, starting with basic One models, moving on through Cooper, Cooper S, John Cooper S Works, and a veritable blizzard of special editions, including one dedicated to the classic rock band, Kiss (those ones were sold only on eBay to raise money for charity). Equipment varies wildly from model to model and year to year, as customers were encouraged (as they were with the smaller hatchback model) to modify and personalise their cars. This being a premium product, though, don't accept one that doesn't have at least decent equipment levels (air conditioning and Bluetooth should be an absolute minimum) but items such as decals or the panoramic glass roof don't really hold their value.
Engines ranged from the most basic 100hp 1.6-litre Countryman One, to 122hp Cooper versions, 184hp Cooper S, 211hp John Cooper Works, and diesels in 90hp and 112hp 1.6-litre forms, and a 143hp 2.0-litre. A six speed automatic transmission was an option on all models, and ALL4 four-wheel drive was available on Cooper and Cooper S models, and on the more powerful diesel versions.
The best, and most popular, version is the Cooper D with the 112hp 1.6-litre diesel engine, usually in front-wheel drive. It kinda covers all the bases, with good fuel economy (circa 50mpg in daily driving) and decent performance. 2.0-litre SD models are much gruntier, but were far more expensive to buy new so fewer will be available, while the 122hp Cooper petrol model is a good choice, and a surprisingly frugal one, for those covering low mileages and living in town.
All models are surprisingly spacious in the back (plenty of space even for adults) and have a decent 350-litres boot. Early models had a trick rail, running down the centre of the cabin, along which cupholders and storage boxes could be hung and slid back and forth, but that was deleted on later versions.
How much should I spend?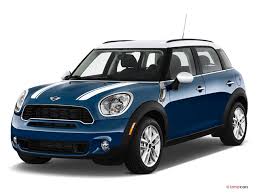 Early 2011 models have fallen to well below €10,000 and can be picked up for as little as €8,000. It's worth spending a bit more on a more recent car, though, with 141-plate cars on the market for around €16-17,000.
Here's one we found:
2014 Mini Countryman 1.6 Cooper D, one owner, 63,000km, €17,950 from a Mini main dealer.
What goes wrong?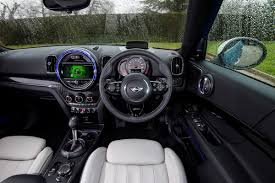 Minis in general are well built, and reliable if cared for, but as ever there are a few key areas to watch. If the engine 'hunts' for revs, surging up and down in power without you pressing the throttle pedal, then that's a problem with the turbo wastegate valve. Rattling noises from the engine probably mean that a timing chain or the timing chain tensioners need adjusting. Exhaust mounting brackets often break, and the catalytic converter needs replacing at around 110,000km. Blue/Black smoke from a diesel model means exhaust gas recirculation issues, while a miss-fire on a petrol car is probably down to the coil packs. The 1.6 diesel also has fragile areas in the fuel pump and water pump, and needs to be given a steady diet of high quality oil at service time.
Anything else?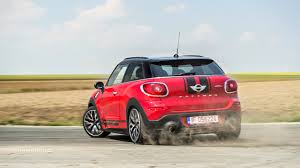 Mini, oddly, decided to make a coupe version of the Countryman, called the Paceman. Although quite good to drive, the lack of rear space, the bulk, weight, and expense all made it a tough sell, and to be honest it's not a car we'd recommend. If you want a sporty Mini, just stick with the hatchback.
And when you've found your perfect Mini Countryman don't forget to get it's history checked by motorcheck.ie here.