Years built: 2008 to 2013
Bodystyles: five-door city car
What is it?
You will not fail to have noticed that increasingly strident noises are being made about banning the use of diesel-engined cars in city centres. Paris has already begun to roll out just such a plan, Berlin has a similar scheme and London has flagged it up as a possible future project, With more and more of us living in an urban environment, it makes the choice of next car rather crucial – pick the wrong one and you could find yourself legally barred from driving into town for the weekend shopping.
So, we'll be needing something practical and useful, but small enough to make whizzing around town pleasantly easy. It should be cheap to buy and run, but not feel like poverty-spec and above all we had best avoid diesel. Better make it a Hyundai i10 then…
The i10, launched in 2008, was very much at the cutting edge of Hyundai's new car lineup. Diminutive it may be but it came with a high level of standard specification, a long five-year warranty and a feeling of big-car quality.
Which one should I buy?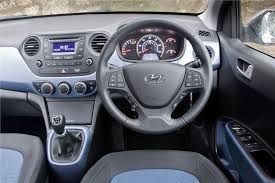 It may seem odd, but the i10 came with two engine options separated by just 100cc – a 1.1-litre petrol and a 1.2-litre petrol. There is barely any difference between the two when it comes to performance or economy, but the 1.2 could be optionally had with an automatic gearbox, a surprisingly popular option as many of the i10's original customer base tended to skew more towards the elderly end of the scale.
Don't let that dissuade you though. The i10 is actually surprisingly good to drive and if you track down a Deluxe model, you'll find all sorts of high-end options chucked in for free – air conditioning, alloys, electric windows all round and more.
How much should I spend? Around €9,000 for a 2012 1.2-litre Deluxe
Here's one we found:
2013 Hyundai i10 1.1 Deluxe, SIMI registered dealer, 57,000km, one owner, 90,950.
What goes wrong?
Basically, nothing. There have been some complaints about squeaky seatbelt mountings and there are some instances where the interior trim and switches have proven rather fragile, with some owners reporting buttons that either come off entirely or disappear into the dash with too hard a prod. That's about it though – no major recurrent mechanical maladies. Best of all of course is the fact that many of them are still covered by the original manufacturer's unlimited-mileage five-year warranty, so there's great peace of mind to be had. Mind you, there was some fine print to be adhered to to ensure that the warranty remained valid so check to make sure that any vendor has kept up their service record and schedule.
Anything else?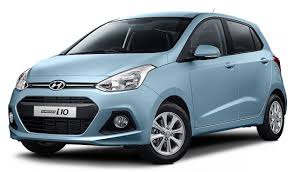 It's worth noting that the i10 is basically mechanically identical to the Kia Picanto, which is an equally good car to drive and run, and comes as a bonus with a longer warranty (seven years). If you can't quite find the i10 that you want, it may be worth broadening your search out to include the Kia. That said, the i10 has always been a more popular car so we'd reckon that it will have superior residuals to the Kia.