Years built: 2007 to 2012
Bodystyles: Three- and five-door hatchback and compact estate
What is it?
It was, realistically, the first notice that Kia could make not just a decent car, not just a competitive car, but a car that could actually, on its day, be better than the best from Europe and Japan. The original Cee'd may, stylistically, now look a little dated compared to its sharp-suited successor (which has just been updated with a new 1.0-litre turbo petrol engine) but under the skin it's still a hugely impressive family hatchback.
What made the Cee'd such a success was not that it was surprisingly nice to drive, nor that its interior was well made, spacious and comfortable, not even that it came with the then-novel seven year warranty. It was all of those things combined, and when they all joined forced in the SW estate version, which had an even bigger boot and conspired to look even better on the outside than the too-quietly-styled hatchback, you had one of the best all-round family cars of the past decade.
Which one should I buy?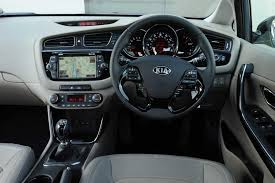 Your choices are pretty simple. Hatchback or estate bodies, with the subset choice of the slightly sporty-looking Pro_cee'd which pretended to be a coupe but was really just a three-door hatch. The five-door hatch is the most populous, but we'd recommend tracking down a well-cared for SW estate – the extra space in the boot is hugely useful and it's as practical as a car from the next class up when it comes to lugging around family detritus.
Engine choice was 1.4 or 1.6 petrol or Kia's excellent 1.6 diesel with either 90 or 115hp. The diesel can be a bit noisy at times, but it's very punchy and should easily better 50mpg in daily driving. The 1.4 petrol is only really OK, while the 1.6 petrol is a bit pointless against the 1.6 diesel. There is also a 1.4 diesel but it's less frugal than the 1.6, so best left alone.
How much should I spend? Around €12,000 for a 2010 1.6 diesel SW estate
Here's one we found:
2010 Kia Cee'd SW estate 1.6 Diesel. 112,000km, one owner, FSH, €11,395 from a main dealer.
What goes wrong?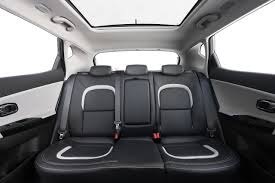 Reliability-wise, all you need to keep an eye on fragile gearboxes, and check the Michelin Energy tyres for premature wear. Listen carefully to the steering and rear suspension for any untoward noises. Stereos can also suffer niggling trouble.
Also, later models will still carry some of their original warranty, as long as the previous owners kept to the terms and conditions.
Anything else?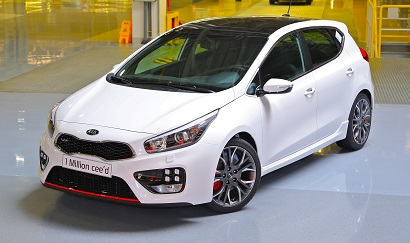 If you're considering a Cee'd, it's also worth looking at a Hyundai i30 – they're basically the same car under the skin. The only palpable difference is that the Kia feels a fraction more sporting to drive, while the Hyundai was always tuned a little more for comfort. There's also no three-door i30 equivalent to the Pro_cee'd if that's what you're after.
And when you've found your perfect Kia Cee'd don't forget to get its history checked by motorcheck.ie.