Short answer? Yes it is, but there are a number of little tips and tricks that you can use to make the process of selling a car easier. As winter takes a grip and we start to put up with the old familiars of dark nights and driving rain, there's no doubt that some car buyers are a little more reluctant to venture out and start poking around chassis rails and boot floors. But, if you take a bit of time, you can make the process much more easy and pleasant for them and therefore bag a sale when a less-well-prepared seller may not.
So, first question – have you got a garage? Yes? Is it full of old bits of furniture and Christmas decorations? Thought so… Right, get in there and have a clear out, preferably so that you can both fit your car inside and still have room to open doors and look around it properly. A clean, dry environment will make any car buyers' job that much more pleasant.
Don't have a garage, or garage too small? Then you need to prep your driveway. Try and keep it clear and uncluttered and if you have a pressure washer, or can borrow one, there's no harm in giving it a good clean to make the job of looking underneath the car a bit less grotty.

Next, have a light. Many buyers will bring a torch with them for inspections, but many will also forget to. €10 spent in a decent motor factors' will get you a bright inspection light, preferably with a hook that you can hang it from. Again, this is all about making the process for the buyer easier. Besides, if you are prepared to give them a bright light to inspect your car with, then they'll be that much more likely to trust you – you'll be giving the impression that you've nothing to hide.
Preparation
Speaking of which, make sure you have your paperwork all in order and properly organised. There is nothing a potential buyer likes to see more than a neatly arranged stack of bills, receipts, NCT forms and old tax discs – not to mention the all-important, fully-stamped-up service history. Is it a bit anally-retentive to carefully staple all of your old tax discs into a neat pile? Probably, yes, but it's another small touch that will help boost your car's image in the eyes of the buyer.
Next – don't wear a big bulky jumper or jacket. Given the outside temperature at the moment, it's likely that the buyer will arrive in something warm and cozy, but if you both get in for a test drive with big, heavy jackets on then the apparent amount of space in the car will seem smaller. You're trying to put your car's best foot forward here, so wear something light and put up with the cold.
Winter weather checklist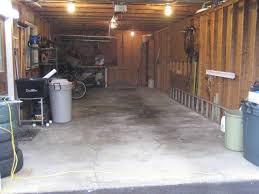 Next, make sure your car is safe to drive in the presumably awful weather conditions. You should do this anyway at this time of year, but here's a quick run down of what you should be checking – make sure your wiper blades are relatively young and cleaning the screen properly. Make sure that if you car has air conditioning, that the system is working properly and will clear andy condensation off the windows pretty briskly. Check your headlights and tail-lights – do they need new bulbs? Many motor factors will now fit bulbs for you quickly and cheaply, which is a boon in this day of difficult-to-reach components. Are the headlight lenses looking a bit dull and grimy? Then break out the toothpaste. No, seriously – a good rub down with a whitening toothpaste, followed by a good rinse with plain water and a polish with a dry cloth will work wonders for your lights and make the test drive that much safer.
As for having the car pre-warmed, it's a 50/50 toss of the coin. Some buyers prefer to see if a car will start cleanly and quickly from cold, but equally many people will be thankful to climb aboard a car that's had the heater and heated seats running for a while. It's a case of try your luck and take your chances with that one.
Finally, make sure you offer the buyer a nice hot drink – coffee, tea or hot chocolate. It's a small courtesy but little things like that can make all the difference when it comes to sealing a sale in the winter.