Years built: 2003 to 2009
Bodystyles: four door saloon, five door estate
What is it?
With snow forecast already, the winter is taking its usually icy grip of this small island and you'll be suddenly thinking about buying a 4x4. Something with the traction and grip to defeat the worst that the weather can throw at us.
But have another think. You don't actually need to buy a big, bulky SUV to get all-corner grip – you could just buy a Subaru Legacy.
Now, Subaru was at the time more famed for its tearaway turbo rally car – the Impreza, but it was the Legacy that was actually its best all-round product. The version built between 2003 and 2009 had one of the finest and most perfectly poised chassis around, was built like the proverbial tank and, of course, all of them came with Subaru's symmetrical all-wheel-drive system. Think a family saloon can't manage an off-road course? Think again – although more importantly what the Legacy does is provide near water-tight confidence when tackling tricky conditions.
Which one should I buy?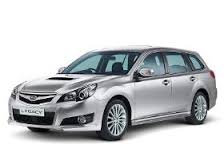 You basically have four choices – saloon or estate (although realistically you're going to struggle to find an original Irish-market estate) and 2.0-litre petrol or 2.0-litre TD diesel. The diesel model only came along quite late in the Legacy's life, so if your budget only stretches to an older car, you'll have to go for the 2.0-litre petrol.
That's not as bad a deal as you might think though – the petrol engine is smooth and free-revving, and makes a lovely flat-four warble as you accelerate. More importantly, you can squeeze 45mpg out if if you drive carefully.
The diesel engine, still in production in modern Subarus, virtually unchanged, is a good choice though – frugal and still very smooth (albeit a little louder than the petrol) it makes the most sense if you're buying a 2008 or 2009 model, to keep the motor tax bills under control if nothing else.
How much should I spend? Around €6,000 for a 2008 diesel saloon
Here's one we found:
2008 Subaru Legacy 2.0 TD Boxer Diesel. 279,000km, one owner, FSH, €5,950 from a dealer.
What goes wrong?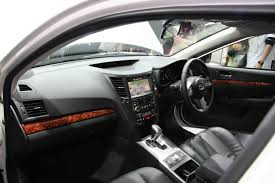 Generally speaking, very little. There are some issues to keep an eye on though. The cabins and interiors are exceptionally robust and shrug off decades of being knocked around by the kids. The engines are, by and large, hugely reliable, but you need to keep an eye on three main areas – the heating and ventilation system (make sure that it heats up and cools down briskly and that there is no smell of damp), the fuel pump (listen for a high-pitched whine, although that can easily be confused with the distinctive noises that the engine naturally makes) and the clutch and gearbox (are all the gears shifting and picking up cleanly?).
Anything else?
Some Japanese and US market Legacies were given a significant performance boost by slotting in the 250hp 2.5-litre flat-four turbo engine from the Impreza WRX. That model was never officially imported into Ireland, but some right-hand-drive examples have made their way here. Beware of these cars, as they'll probably have been given a good thrashing and the list of unique parts is long and expensive.
And when you've found your perfect Subaru Legacy don't forget to get its history checked by motorcheck.ie.