Years built: 2012 to 2017
Bodystyles: SUV
What is it?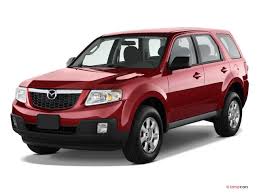 The CX-5 was, contrary to popular belief, not Mazda's first SUV. That would be the Tribute, a car based on the US-market Ford Maverick, launched in 2001 to almost no acclaim whatsoever (even though it was actually pretty decent). That was followed up by the CX-7, which was gorgeous, really good to drive, and simply made the mistake of being launched on the market powered only by a 2.3-litre petrol engine just as the market made a wholesale switch to diesel. The later addition of a 2.2 turbo diesel did nothing much to lift its paltry sales. Undeterred, Mazda created the CX-5, a rival for the likes of the Ford Kuga and Honda CR-V and which it's not stretching the truth to say saved the company — building up a significant head of sales steam just as Mazda was unstitching itself from Ford ownership. Six years on, and with a replacement model on sale, it the CX-5 makes a very canny, and reliable, second hand buy.
Which one should I buy?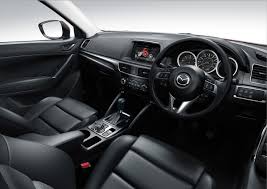 The CX-5 has a pretty simple range lineup — you can choose from a 2.2-litre diesel engine in two power outputs (which the majority of customers picked) and there was a 2.0-litre petrol option, for those with a bad case of diesel—phobia.
The CX-5 was the first car to use Mazda's 'SkyActiv' philosophy which basically meant that its chassis and body was made as light as possible, and the engines as efficient and free from friction as possible, all in the twin pursuits of fuel efficiency and driving engagement. Well, one out of two ain't bad…
That 2.2 diesel came in either 150hp or 175hp forms, and you could choose from a six-speed manual or a six-speed automatic gearbox, with a further choice of front-wheel drive or all-wheel drive.
The sweet spot of the range is a 150hp 2.2 with the manual gearbox. The auto and all-wheel drive are nice, but they add needless weight and hamper fuel economy, so are probably left on the op-tions list. With 150hp and lots of torque, the basic diesel is a solid performer, and has good refine-ment by diesel standards too. The CX-5 is nothing short of delightful to drive, and is seriously con-fidence inspiring on a dark, wet night on an unfamiliar road. As far as SUVs go, it's one of the very few that a truly keen driver can really enjoy.
Mazdas have always worked at the pricer end of their segments (all production comes from Japan so blame the trade tariffs for that) but the CX-5 was always pretty well equipped, usually coming with two-zone air conditioning and a central infotainment screen. Later models received an interior upgrade which lifted the quality levels quite a bit, and if you go for an Executive SE model, you won't lack for toys.
How much should I spend? Around €20-23,000 should get you a 2015 model, while the earliest 2013 models still command around €15-16,000.
Here's one we found:
2015 MAzda CX-5 2.2d 150hp Executive SE, one owner, 64,000km, €22,500 from a main dealer.
What goes wrong?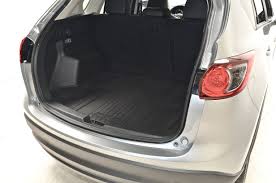 Very little — Mazda reliability is nigh-on legendary, and the CX-5 is no exception. Indeed, more than once in its lifetime it was noted by independent assessors JD Power as one of the most reliable cars you can buy. Niggles, when they come, tend to be in the electronic departments, with the Bluetooth telephone connection in particular causing woes, although later models improved on this.
Windscreens also seem to be fragile, as they're bonded tightly into the bodywork, so beware of one peppered with stone chips or small cracks. Diesel models suffer an unusual effect where if you switch the engine off as the diesel particulate filter is regenerating, fuel can drip into the oil supply. It's not a disastrous issue, but it does mean you'll need to regularly check your oil level, and organ-ise an oil change if you notice the level climbing significantly.
On that diesel engine front, the only other major issue is the fuel economy. Mazda trumpeted SkyActiv as a way to enjoy your driving without driving up your fuel bills, but the 2.2 diesel often fails to reach expectations in the real world. As long as you don't go expecting much above 40-45mpg in daily driving, you'll be alright, while the 175hp diesel can often dip deep into the 30mpg range. The engines do loosen up a bit and improve with use, though.
Anything else?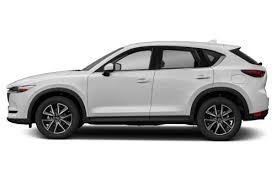 Mazda's second-generation CX-5 was launched last year, and is basically a major update of the original car, keeping the same engines and transmissions, with a new body and interior. It's a really good car, still sharp to drive, and whose engines have improved in terms of economy so it's well worth a look if you're buying nearly-new.
And when you've found your perfect Mazda CX-5 don't forget to get it history checked by motorcheck.ie.