Years built: 2007 to 2013
Bodystyles: Five-door hatchback, five-door seven-seat estate
What is it?
French cars often get a bit of an (unfair) kicking in the popular press for being unreliable or generally a bit fragile. Well, here's a car which can overturn those perceptions. The Peugeot 308 (which replaced the rather lacklustre 307 in 2007) suffers from the sort of minor problems you'd expect almost any car to develop, but is generally reliable, roomy and nice to drive. And it's one of the best real-world cars for economy, as you'll see in a moment.
Which one should I buy?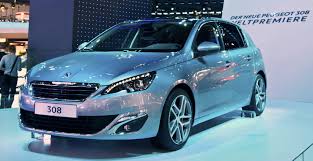 While the 308 was built on basically the same chassis as the unloved old 307, it was massively re-engineered and re-worked for a second life. And most of the work was worth it – the 308 was always sturdier than its predecessor, and cabin quality in particular was far better. Not everyone will love the exterior styling with that gaping radiator grille, pulled-back headlights and truncated rear end, but it's certainly distinctive.
Better yet, what lay beneath was really good. The 308 was one of the debut cars for the ubiquitous 'Lion' 1.6-litre diesel engine – used by so many marques, such as Ford, Volvo, Citroen and Mini. It's a really good engine, as long as it's been looked after properly and is hugely economical. Peugeot capitalised on that economy by launching an 'Ecomatique' version which used a robotised manual six-speed gearbox, tuned to deliver maximum economy. Like so many such gearboxes, it can be awkward to drive at times, but learn its ways and foibles and it really can deliver 60mpg+ real-world economy.
The best 308 was always the SW estate, which looked much more handsome than the standard hatchback, and which could be had with a pair of lift-out seats that slotted into the boot. Not as useful, perhaps, as a proper seven-seat MPV with folding seats, but handy all the same and a boon to growing families. Leave the seats out and you've still got a massive boot, although space in the back seats, in either model, isn't all that great. It's nice up front though, with a broad, sweeping dashboard (which was good enough to do service in the stylish RCZ coupe as well) and really comfy seats.
A late model facelift, in 2011, squared off the front end a little, so you might want to track one of those down if you don't fancy the looks of the early 308s.
How much should I spend? Around €9,500 for a 2010 1.6 HDI 308 SW
Here's one we found:
2010 Peugeot 308 SW estate 1.6 HDI. 175,000km, one owner, FSH, €8,195 from a dealer.
What goes wrong?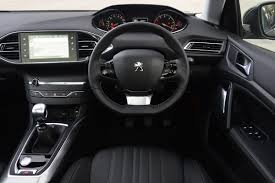 As with so many cars, electrics are the weak points. Check all the dashboard buttons to make sure they're working and be very wary of any instruments or warning lights that don't look quite right. Check that the engine warms up quickly and holds a normal temperature as you test drive it, and that the cooling fan isn't running constantly as the cooling system can be temperamental. Low-mileage diesels can suffer clogged exhaust particulate filters. That can potentially be cleared by a good, long drive at motorway speeds but if the build up is bad, the engine management system can refuse to let the car budge. The gearbox can also be a weak point, with the manual version getting stuck in neutral.
Anything else?
Fancy a sporty 308? Then you're kind of out of luck – Peugeot never made a proper GTI version, although there was a GT edition, using the lovely 1.6-litre turbo petrol shared with the Mini Cooper S. It's swift and sure-footed, but actually, if you want a 308 with a bit more poke, a look into the UK market to find one of the rare 136hp 2.0-litre HDI diesels could be a good tip – almost as much real-world poke (thanks to lots of torque) as the GT, but with significantly lower running costs.
And when you've found your perfect 308 don't forget to get it history checked by motorcheck.ie.