Years built: 2004 to 2015
Bodystyles: Five-door MPV
What is it?
The Altea has long been something of an unsung family car hero. Built from the same set of components as the Mk V VW Golf, the second-gen Audi A3 (and of course the second generation Seat Leon) the Altea is a roomy, quite handsome five-seat family car with a big boot and a distinctly sporting air. It was always slightly nicer to look at than the closely-related VW Golf Plus, and for keen drivers with family responsibilities, retained a slight sense of driver engagement and on-road fun.
Which one should I buy?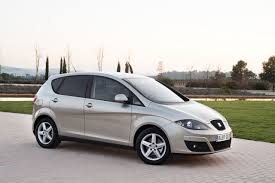 There were two basic body styles of Altea – the standard model and the Altea XL. The XL was basically an Altea with a 19cm stretch in overall length and a boot that was much bigger – a whopping 532-litres compared to the standard car's 409-litres. Oddly, Seat never decided to offer the Altea with seven seats (possibly to avoid treading on the toes of VW's Touran) but there was a short-lived Freetrack model which turned the Altea into a fake 4x4 with plastic cladding on the doors and wheelarches, slightly raised ride height and the option of four-wheel-drive.
There's a huge choice of engines in the Altea range, from a very basic, underpowered 1.6-litre petrol (just 102hp and really not enough guts to haul around a full-loaded Altea) through to a range-topping 2.0-litre TDI with 140hp.
In between, you'll find the best engine choices – either the 105hp 1.6-litre TDI diesel (plenty of poke and with the potential for better than 55mpg in daily driving) or the 1.2-litre TSI turbo petrol, which was only introduced in 2010 but which makes for a great non-diesel option for those who fancy something more refined but without major fuel consumption penalties.
The cabins were always a bit too plain for their own good, and early versions are quite sparsely equipped, but if you buy a post-2010 car, especially in FR trim, you'll get an improved cabin, with a nicer steering wheel and an optional sat-nav and infotainment screen and nice touches such as part-Alcantara seats.
There's lots of space in either version, and the rear seat is just about wide enough to allow you to fit three child car seats side-by-side, which makes up a bit for the lack of extra folding seats in the boot.
How much should I spend? Around €11-12k will get you a 2013 XL model with good equipment.
Here's one we found:
2013 Seat Altea XL 1.6 TDI DSG automatic, 26,000km, one owner, €12,950 from a SIMI-registered dealer
What goes wrong?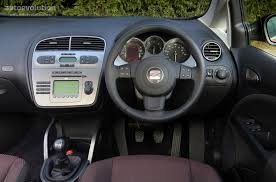 You need to make sure that both the water pump and timing belt on petrol engines are changed at 115,000km intervals. 1.9 and 2.0-litre TDI diesels need the cambelt done at 100,000km. A high-pitched whistle and/or black smoke from a diesel engine means that the turbo bearings are shot.
A strong smell of mould or damp from the air vents means that the air conditioning needs to be professionally cleaned, while an ABS warning light is usually down to the ABS pump needing to be re-placed. Uneven tyre wear means that the suspension has been knocked out of its proper alignment, while knocking or rattling noises from underneath the car mean that the front wishbone bushes need to be replaced.
Anything else?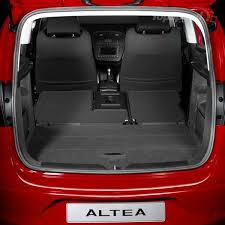 There was another variation of the Altea and it was an odd one – the Toledo. Designed as a re-placement for the Leon-based Toldeo saloon, the MkIII Toledo looked like an Altea at the front and had an off concave, Renault-Vel-Satis style rear end. Designed to be luxurious and an alternative to conventional saloon cars, it kind of fell on its face, sales-wise, but if you can find one, it's an interesting option which has the boot space of the Altea XL but generally higher levels of standard equipment.
And when you've found your perfect Altea don't forget to get it history checked by motorcheck.ie.