VRT.ie and Motorcheck partnership
We are delighted to announce that Motorcheck has joined forces with VRT.ie to create a unique partnership, which will be hugely beneficial to our customers. The partnership will see more comprehensive reports available on VRT.ie. We will provide our customers with access to the new Reports from VRT.ie and VRT.ie customers will have access to Motorcheck Car History Check Reports.



VRT.ie is the most comprehensive independent source of Vehicle Registration Tax (VRT) and UK car information. In the past few months we have been working together to incorporate data supplied by Motorcheck into VRT.ie's services. The results are more comprehensive reports available on the VRT.ie website such as:
Motorcheck customers will also be able to avail of these upgraded reports when they purchase a Motorcheck Car History Check report by clicking a link on their receipt email from Motorcheck.
In addition, VRT.ie customers can avail of Motorcheck History Checking by simply entering their vehicle registration number on VRT.ie
Commenting on the announcement, Patrick Barry, founder of VRT.ie said, "I'm excited to see the new offerings VRT.ie and Motorcheck have created. After a house, a car is the most expensive purchase an individual will make and the new reports are hugely beneficial to customers when deciding to purchase a car whether in Ireland or importing from the UK".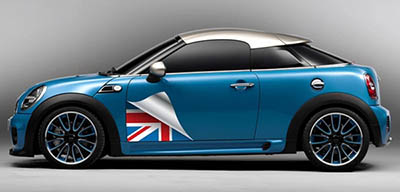 We at Motorcheck are delighted to be powering such a valuable service to consumers who are thinking of purchasing a used car in the UK. The extra information provided by the upgraded reports on VRT.ie will help customers to determine if they will be able to make savings by purchasing a car in the UK. Our valuations report on the VRT website will also help customers who have already imported a car and may want to appeal the OMSP placed on the vehicle by Revenue for the purposes of reducing the tax paid. Consumers who import a used car from the UK have 21 days to appeal the VRT amount charged if they disagree with it by providing proof of the vehicle's true OMSP to Revenue.
Find out more at VRT.ie