Years built: 2010 to today
Bodystyles: Premium small hatchback
What is it?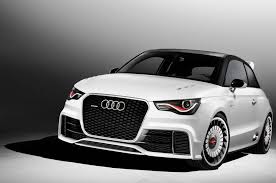 The A1 should have been something of a disappointment — it effectively, if not actually, replaced the avant-garde, futuristic all-aluminium A2 with its slippery shape and super-frugal engines. The A2 was a solid decade ahead of its time. The A1, by contrast, is a posh Polo, a rebodied VW with delusions of grandeur. Except that it's rather more than that. Competing with the hyper-fashionable Mini, the A1 is actually one of the best and nicest-to-drive small hatchbacks around, with a high-quality cabin, well-balanced driving manners, and a broad range of engines and equipment from which to choose. It's not cheap, but it's a very affordable (especially in terms of running costs) way of breaking into premium German motoring, and for that we rather like it.
Which Audi A1 one should I buy?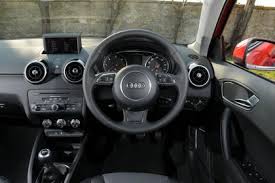 Although the A1 has remained essentially unchanged since it was first introduced in 2010, there are in fact two distinct versions thanks to a significant facelift in 2015 which saw few visual changes, but which introduced a number of key new engines.
The overall range, in terms of trim levels, has remained the same since 2010 though — you can buy either a basic A1, an SE, or an S-Line. Hidden within that simple lineup, though, is a myriad of special editions, individual options, styling packs, and extras which, as with its rival the Mini, allows buyers to make their A1s as unique as their pockets will allow. You can choose from contrasting roof colours, body-colour interior inserts, expensive leather upholstery, MMI infotainment systems, a Bose stereo, keyless entry and ignition — all of the high-end stuff that you'd expect to find in any larger Audi.
Early models came with a choice of 1.2 and 1.5 TSI turbocharged petrol engines, and 1.6 and 2.0-litre diesel models. Unusually for Audi, quattro four-wheel drive is only available on the most expensive high-performance versions. Initially that meant the very limited edition A1 Quattro, which used a 256hp 2.0-litre turbo engine. Just 333 were built, but it was a car quick enough to put even a mighty Nissan GT-R to shame on the right circuit. Since then, Audi has introduced a rather more accessible 231hp S1 quattro, which isn't limited in its production numbers and which makes for a very satisfying junior hot hatch.
Of more concern to most buyers are the engines which were introduced with the 2015 facelift of the A1. Those included a 90hp 1.4-litre TDI diesel (which, in Ultra form, can score a 65mpg real-world economy figure) and the excellent 95hp 1.0-litre TFSI turbo petrol three-cylinder engine. Without doubt, this is the engine tat suits the A1 best, overall, and is well worth seeking out for its combination of light weight, enthusiastic performance, and frugality.
In terms of bodystyle, the A1 launched initially as a three-door, and was shortly joined by a five-door 'Sportback' version, which rapidly became the most popular version.
How much should I spend on a second hand Audi A1?
- The cheapest Audi A1's cost around the €8-9,000 mark at the moment, which is impressively low depreciation. We'd recommend spending a bit more, circa €15,000, to get a 151-plate facelift model.
Here's one we found:
2015 Audi A1 Sportback 1.0 TFSI 95hp , one owner, 40,000km, €16,950 from an Audi main dealer.
What Are Some Audi A1 Issues?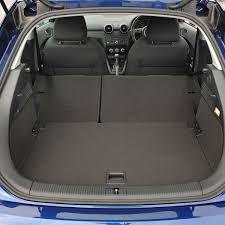 Generally speaking A1s are pretty robust, and being based on the same mechanical package as the long-lived likes of the VW Polo and Skoda Fabia does the A1 no harm in this regard. There are a few regular issues that you'll want to look out for, though, and being as it's a premium-badged car, a full service history is absolutely vital.
The fuel filler flap is notorious for sticking shut, but that can be fixed with a small modification. 1.4 TFSI models can stretch their timing chains (listen for a high-pitch 'tinkling' noise), while the timing belt on 1.2 petrols and 1.6 diesels can be expensive to change. Diesel cars develop issues with their dual mass flyhweels, while the 1.4 can blow a turbo.
The front seats can develop irritating rattles (especially on three-door cars where the seats have to be tipped forwards regularly), while the seatbelts seem unusually prone to early wear and tear. Check the carpets for dampness — A1s have common weather sealing and leaking issues, while the optional glass sliding roof often burns out its motor.
If the car has the optional DSG automatic transmission, check that all the gearchanges are smooth and seamless, as problems with this gearbox can be searingly expensive to fix, while jolts or knocks from the front suspension are either the anti-roll bar links or the lower suspension arms needing attention.
Anything else?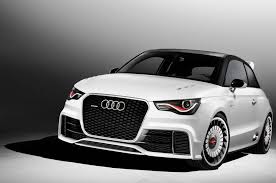 We don't normally speak of buying a car for investment purposes here, but it's worth mentioning in the context of the rare A1 Quattro. While these cars are hard to track down, and expensive to buy when you do find one, it's certainly worth considering putting one away in a well-tended shed for some time, as their values are only going to go up.
And when you've found your perfect Audi A1 don't forget to get it history checked by motorcheck.ie.
Find out more about our car history check here and to calculate the VRT due on a UK import click here: VRT Calculator