For those of you who don't know him, Dean "Karnage" Kearney, a 22-year-old native of Waterford is an accomplished drift driver who won the 2009 European Pro Drift Championship.
Motorcheck witnessed Dean's skill first hand at Citywest last summer and we were delighted to hear that the talented driver has joined Samuel Hübinette Racing in his assault of the 2011 Formula DRIFT series in the United States.
The man from Jokkmokk, Sweden, known as the "Crazy Swede," will field his Samuel Hübinette Racing (SHR) Dodge Motorsports Challenger, with 2009 European Pro Drift champ Dean "Karnage" Kearney as driver of the SHR V-LEDS / Federal Dodge Viper SRT10.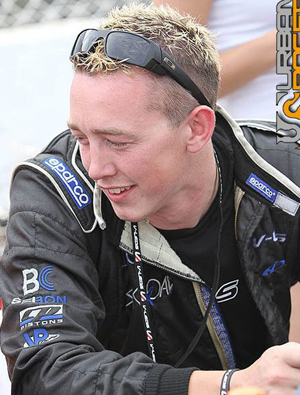 Kearney, who's more than ready to join Hübinette in the spotlight said "I cannot wait to get out to LA and meet up with my new team SHR and get to grips with the SHR Dodge Viper. Im thrilled that i can continue for a second year running with my title sponsor V-LEDS who i am truly blessed to have supporting this program, with new sponsors such as Federal Tyres coming onboard too it really is shaping up to be a great year for all involved. I have a busy 2 weeks in the run up to Rd1 in Long Beach where i plan on gathering as much data and information from both Sam and Brad about the Viper and its characteristics. Come race weekend we are aiming to hit the ground running and make an instant impact for SHR, V-LEDS and Federal Tyres."
"Dean will fit right into the SHR family," said Hübinette, who along with his wife Stina recently welcomed baby daughter Stella into the Hübinette household. "With drivers nicknamed "Crazy Swede" and "Karnage," you can bet we're going to be one of the most exciting teams on the FD Series. It's going to be must-see drifting."
If you'd like to follow Deans progress throughout the US season you can visit his (busy) facebook page at