Packing for a big road trip is vital, because there will always be something you need and you don't want that thing to be the one you left sitting on the kitchen table. Of course, that packing will vary depending on what kind of road trip you're taking, so here's a helpful list of the things you'll need to pack for a road trip, and when you'll need them…
Basic essentials
Car documents — make sure you have your car's logbook and copies of your insurance documents with you, plus your roadside assistance membership if you have one. All could be vital… Make sure you bring your drivers' licence too.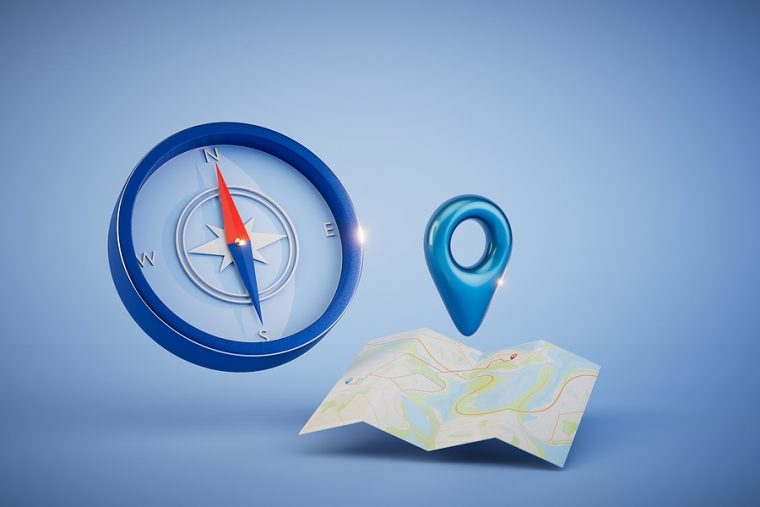 Maps — yes, we all have Google Maps on our phones now, but what happens if you head somewhere remote and only have the dreaded 'E' signal on your phone? It's always good to have proper, physical maps of the places you're visiting, and they're much more helpful for finding points of interest than sat-navs ever are. Definitely something worth packing for a road trip!
Torch — a long trip suggest at least one overnight stay, and a torch is always vital equipment for finding dropped keys, or wrestling with a spare tyre. Again, we all have torches in our phones now, but you can't beat the reliability of a proper hand-held Maglite.
Chargers — phone chargers are absolutely essential, but it's also worth bringing some adaptors that allow you to plug-in extra USB cables to charge other devices such as laptops or tablets, and there are some that allow you to plug-in domestic three-pin sockets too, which can be hugely useful. Imagine packing for a road trip and realising you've forgotten your chargers!
Spare parts — mostly, if there's some mechanical malady, you'll probably call for roadside assistance, but if your car has headlight bulbs that are easily changed (not many that do these days, but still) then it's worth bringing some spares, and it's definitely worth bringing spare wiper blades and some extra pre-mixed windscreen wash in a bottle. Oil? Potentially worthwhile, but as long as you check your engine before you leave, you should be OK. Equally a tyre air compressor probably isn't worth packing as any puncture you get is likely to be too serious for a simple pump-up to deal with.
Sunglasses — yes, seriously. We know Ireland doesn't get a lot of sun, but what it does get is enough to cause glare and eye-strain. It's worth spending a bit extra on some decent sunglasses (Serengeti are the best) which are polarised and which therefore reduce the strain on your eyes, and dramatically improve your vision on a bright, glaring day. It's even a good idea to keep good sunglasses in the car in winter, as a low sun reflecting of a road recently soaked by rain can be extremely dazzling.
Snacks and water — it's vital to stay hydrated, so bring a reusable bottle of water along (pop an ice cube in before you leave as many reusable bottles are also insulated, so your water will stay nice and cool). Bring some light snacks, but beware of anything too smelly or easily spilled. Dried fruit is a good option, as are small chocolate bars (although mind they don't melt if this is a summer journey). Energy drinks are probably best avoided — coffee actually contains more caffeine and energy drinks usually contain way too much sugar, so they're not very good for you. If you fancy a sandwich, make one at home and bring it — petrol station sandwiches are usually pretty rank.
Wet wipes — invaluable things, these. Great for cleaning up sticky or dirty hands, or for wiping a food spill off the seats. Which reminds us…
What about travelling with kids?
All of the above applies when you're travelling with kids, but you might want to add a few extra items to your road trip packing list…
Spare clothes — obviously, a long journey with kids probably means you've packed for a stay anyway, but bringing a clean t-shirt or similar just for the journey could be helpful in the event of a food or drink spill. Or worse…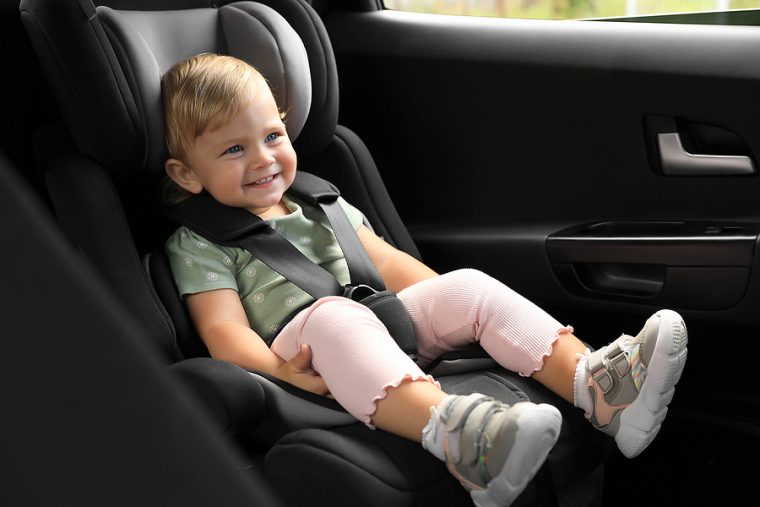 Child car seats — it's a legal requirement to make sure that your kids are properly strapped in, so make sure that their seats or booster cushions are in good shape, preferably clean, and are correctly fitted to your car either by the seatbelts or by ISOFIX anchors.
Entertainment — tablets are a popular choice these days, and with a pair of headphones and some choice downloaded films, you can often make your journey much more peaceful. However, it's good to get kids to look up from their screens and engage with their environment, so why not make your own 'Spotters' Guides'? You'll only need a couple of notebooks and some pencils, and if your kids are young enough, they'll have a bit of competitive fun spotting cars, locations, and points of interest along the journey.
Pillows — hopefully, at the point where the films on the tablets have all been watched and the spotters' guides filled in, the kids will nod off. Bring some pillows for this moment. Works wonders.
Sunshades — if your car doesn't have retracting sunblinds built-in, it's well worth investing in a couple of aftermarket sunshades for long journeys in the summer.
What about animals?
It's always worth bringing your favourite pet along for the ride. Dogs, especially, love a change of scenery and many of them are surprisingly good at coping with a long car journey. Just remember to bring…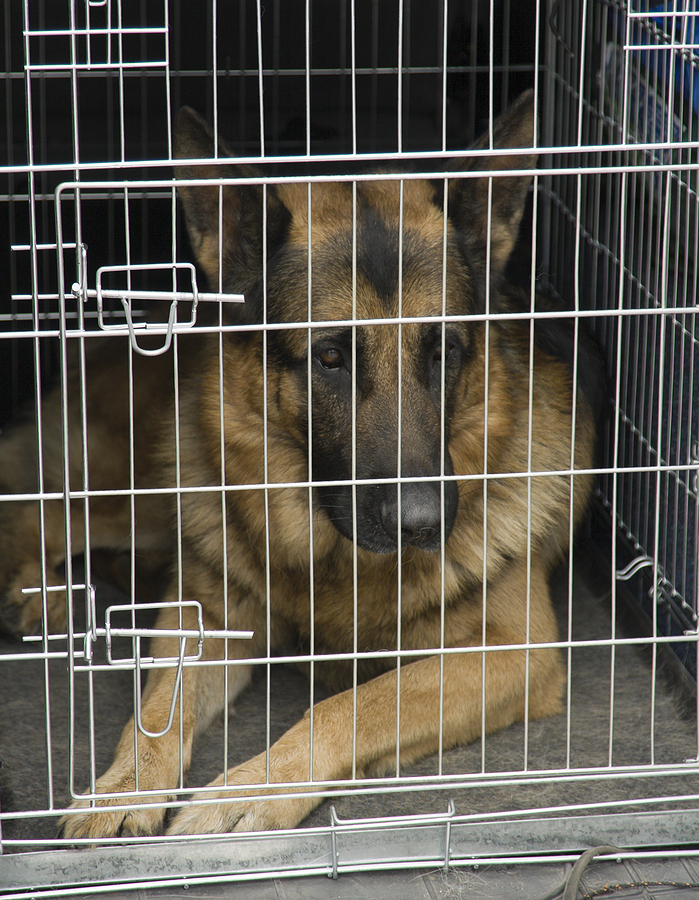 Restraints — if your dog is small enough to sit or lie on the seat, you'll need to get an adaptor for the seatbelt that connects to their harness, so that in the event of an accident (or even just emergency braking) they're not flung forward, injuring themselves or others in the car. It's broadly better, depending on your car, to have a dog in a secure travel crate in the boot, preferably with a protection screen or mesh between them and the back seat.
Water and food — animals, like us, need refreshing on a journey, and regular stops for a drink (at least) will be crucial. Make sure you bring their dishes, some water, and some dry, easily-transportable, food.
What about foreign journeys?
Licences — if you're travelling in the EU or the UK, your standard Irish licence will cover you nicely. Travel further afield might require an international drivers' licence. In Ireland these are available from the AA and cost €15 for a licence that's valid for one year.
Insurance — make sure that your insurance policy covers overseas driving, and check before you leave whether there are any exceptions or exclusions. It's worth making sure that your roadside assistance covers you overseas too.
Local laws — many countries, such as France, insist that you travel with spare bulbs, reflective vests for all occupants of the vehicle, a warning triangle, and even instant breathalysers. Check before you leave to make sure you're not caught out.
What about winter driving?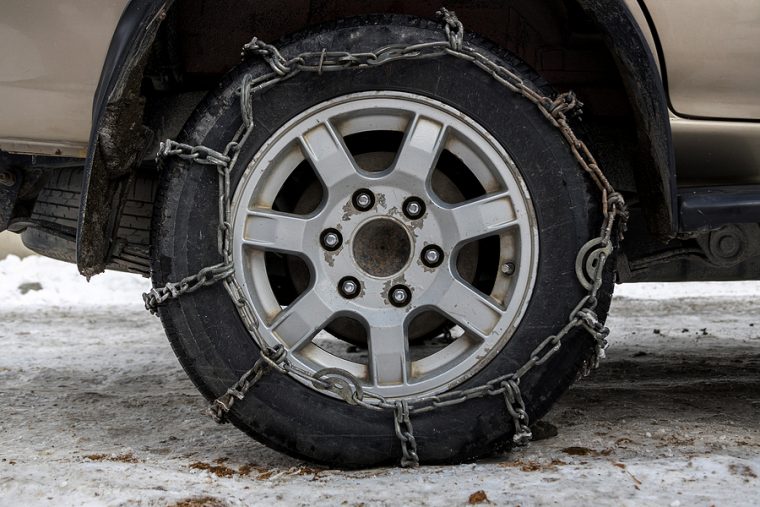 Snow stuff — if you're going on a long journey in winter, and it looks like snow, make sure you travel prepared. Pack a sturdy tow-rope, a small shovel, extra blankets, gloves, and warm clothing, some hot drinks in a thermos flask, chocolate, extra torch batteries, and possibly some 'snow socks' for your tyres. If you're driving in Europe in winter, be aware that most European countries require that you fit winter tyres between October and March, especially in mountainous regions.
Anything else?
Yes, don't forget your passport. And enjoy yourself. There's nothing like a good road trip…