Figuring out the value of your car is a vital process when it's coming up to trade-in time, or if you want to sell it yourself, privately. While your own estimate of your car's value is never going to be anything other than an educated guess, doing your homework can help you work out a budget for buying your next car, as well as saving you from any nasty shocks when it comes to trading-in.
So, how do you do it?
Sadly, there's no unquestionable authority in Ireland when it comes to second hand values. In the UK, you could look up the famous 'Black Book' which gives second-hand values for all makes and models, which again is not a perfect prediction of value but at least puts you in the right ballpark. In Ireland, no such service exists.
What can we do, then?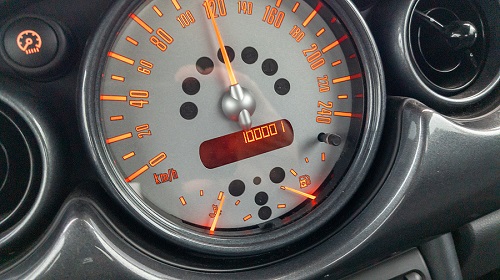 Well, far be it from Motorcheck to blow its own trumpet, but as part of our history checking service, we also offer a vehicle valuation. This can be useful in two ways — it can help you work out if the price you're being asked to pay for your next car is fair, and it can help you apply a sensible and informed valuation to your own car before selling or trading-in, not to mention that by history-checking your own car, you'll have a valuable and useful piece of paperwork to present to any interested buyer.
What can affect the value of your car, though?
Clearly there are two primary considerations — mileage and condition. Now, as any dedicated used car buyer knows, mileage really ought to be a secondary issue. A vehicle with high miles but which has been carefully kept and maintained will always be a better purchase than one which has low miles but which has been abused and not correctly serviced. Even so, buyers — and the broader market — will always tend to prefer low mileage, as it generally means that the car's major components have more service life left in them.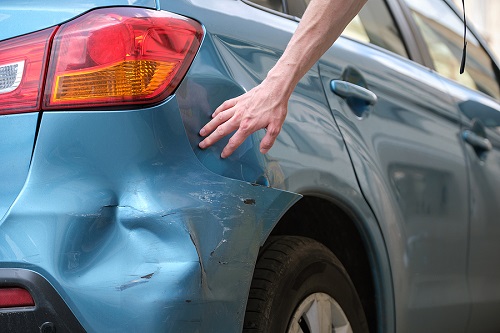 Condition is of massive importance, and it interplays with mileage — general wear and tear is of course only to be expected, but bumps, scrapes, dents, paint damage, kerbed alloys, worn-out or torn seat trim, missing panels in the cabin, even down to simple dirt and grime can all significantly affect the valuation of your car.
What counts for a massive chunk of a car's value is its service history. Previous research by Motorcheck has found that a full and complete service history can add, on average, as much as €1,500 to the value of a used car. For higher-end 'premium' models, a full service history from a main dealer can be even more valuable than that. It's vital to keep your car properly and fully serviced — from a safety as much from a value point of view — so make sure you keep to the servicing schedule and keep all the receipts and service stamps to show any prospective buyer.
Does the number of previous owners still matter?
Given that cars tend to have longer service lives now than previously (the average age of a car on Irish roads is close to nine years now) it's a debatable point, but a one-owner car — net of service history and condition — will always be an easier sell than one that has several names in the log book. While it might not be actually true, there is still a perception that a car with lots of previous owners is a troublesome model, which has been frequently traded and moved on.
What affects the car's worth?
Outstanding issues and repairs can also have a dragging effect on a car's value — something that's closely tied in with the car's overall condition and, to an extent, its service history. It's often tempting — and understandable — that smaller jobs such as a paint scratch or a blown interior light bulb might be put on the long finger. When it's coming up to selling time, though, you'll need to get those seen to as anyone inspecting the car will soon spot them and may start to feel that the car has not been well cared for.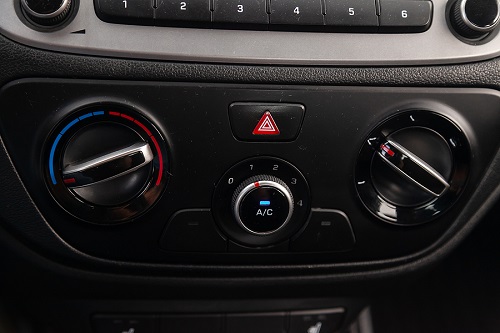 When it comes to optional equipment, there are a few items which will definitely boost a car's appeal and its subsequent value. Air conditioning or climate control is a good one, as is a Bluetooth phone connection or a smartphone projection system if the car has a large touchscreen. Cruise control is a helpful thing to have, as are leather seats, especially in higher-end models, but beyond that extra equipment is not actually all that helpful when it comes to used values. The used car buyer is more concerned with reliability than with options, and extra equipment can often be viewed as just something else to go wrong…
Once you've used a valuation service such as Motorcheck's, it's also worth spending some time with your head in the classified ads. Have a good and careful look at adverts which feature the same make and model as your car, as well as some of its close competitors. Bear in mind that any car being sold by a dealer will include a mark-up on top of the trade-in price, but a good trawl through the small ads will give you a more fine-grained idea of where your car sits within the current marketplace.