I was on Stephen's Green this afternoon for a fleet presentation of Alfa Romeo's new 'Giulietta' (pronounced 'Julie-Etta'). Replacing the popular 147 model the Giulietta will be Alfa's new representative in the C Segment - a very important part of the market for fleet and consumer buyers alike.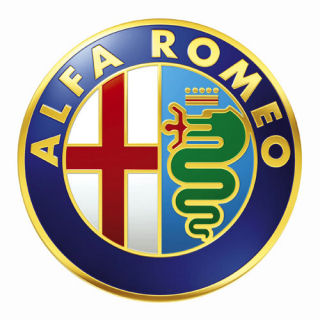 The Giulietta is an integral part of Alfa Romeo's history and Michael Willis, Fleet Executive for the brand in Ireland started his presentation by introducing us to the history of the iconic Alfa Romeo logo.
The left side of the Alfa Romeo roundel depicts the emblem of the city of Milan whereas the right side depicts the 'Biscione' - the heraldic emblem of the powerful Visconti family who once ruled Milan.
The Car
Cyril McCabe, Fleet Director for Alfa Romeo talked me through the car that was recently awarded the title of the safest Euro NCAP rated compact ever!
Pricing
Download the Alfa Romeo price list here
Further Reading
Get Shane O' Donoghue of Complete Car's first impressions on the car here
Read the official Top Gear review here