With St. Valentine's day almost upon us and used car sales on an 7 year high Motorcheck.ie warns love struck car buyers that only fools rush in.
If you're out this Valentine's weekend, searching for that new special one in your life, make sure you bring a friend along to make sure things don't go too far…
No, not that. I mean when it comes to car buying. That other thing, romance, we'll leave to the experts – Messers. Sinatra and Bennett. Buying a car is a serious business though and you need to be very careful that you don't give in to love at first sight.
It's hard, of course. Somehow or other, we seem to be just as hard-wired to fall utterly, hopelessly in love with a randomly-assembled lump of metal, wires and plastic as we are when it comes to a member of the opposite sex. Why? Because it's tough finding a partner sometimes, and that means that walking onto the forecourt can trigger the same feelings that cause us to lose touch with reality like its 2am in the disco and the love of your life is about to leave without you.
Try to stay objective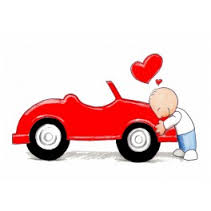 This is dangerous and this is why it's important to bring a friend along, someone who can help you keep your emotions in check. Actually, in some ways it's almost as good to have a friend along who has no interest in or knowledge of cars. Of course, bringing a friend who's a mechanic is always a good idea too, but the problem here is that a fellow car enthusiast can get just as swept up by the euphoria of finding a new set of wheels as you will. A chaperone who doesn't care either way will keep you grounded, stop you making a rash decision.
Why do we form such an emotional attachment to our cars and not, say, to our washing machines? It's hard to say, but it must surely be to do with the fact that cars replaced horses and look how much we love our equines. Plus there's the constant reinforcement of the emotional attachment through society and the media. From the swirling cameras and dry ice of car adverts on the telly to the flashing colours and ear-piercing shriek of race cars through to Prince warbling about a Little Red Corvette, cars have become as closely associated with excitement, passion and even a frisson of danger. All of which is perfectly designed to tug our emotional strings.
However, just as finding a life partner is fraught with potential for disaster, buying a used car can end up breaking your heart in many different ways. Research by Motorcheck.ie demonstrates that as many as 1 in every 4 used cars can have a troubling past. They warn just how serious these issues can be:
Facts to be aware of
 Over 70,000 cars every year are written-off in Ireland, and almost 20% of these are repaired and returned to the road.
Between 15-20% of cars currently for sale have a mileage discrepancy too – clocking became a criminal offence in February 2014. However the rate has not declined and the practice of clocking is not only deceitful but it can hide all sorts of problems and maintenance issues.
15% per cent of cars on sale also have outstanding finance agreements attached to them. That's fine, as long as the person you're buying from can be trusted to finish their repayments. If not you risk losing your investment to a repossession.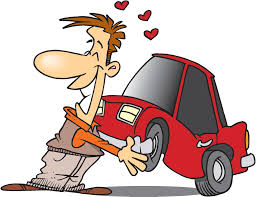 It's easy to get carried away when looking for the car of your dreams. It can be filled with emotionally charged cues like the roar of the engine, the smell of the leather, the feel good factor you get on that test drive. It's critical to do your research first and check the car's history. Don't to let your heart rule your head when making such an important purchase or you may end up regretting it.
What to look for
So, even though it's Valentine's Day, let's not be blinded by love and follow some simple rules when looking for your perfect motoring match:
Bring someone with you as a sounding board when inspecting a car, they won't fall in love as quickly as you.
Never buy a car without a verifiable source of mileage readings, look for copies of previous NCT Certificates and a fully stamped service book.
Look for wear and tear on the interior as excessive wear on a low mileage car can indicate clocking.
Check the documentation thoroughly, comparing the VIN number on the car with the one printed on the logbook.
Verify the seller's identity and ensure their name and address is the same as the one on the logbook.
Don't transact in cash, preferably use a bank draft and always get a receipt signed by the seller.
Don't inspect a car at night or in the rain and give all the bodywork a close inspection looking for misaligned panels or shoddy repairs.
Always perform an online car check as the last step before you part with your hard earned cash.