The European Parliament's Transport Committee calls for a pan-European mileage database in an attempt to stamp out the practice of car clocking that could be costing consumers up to €9.6bn annually across the EU.
According to research carried out by Car History Check experts Motorcheck.ie the practice of car clocking in Ireland is still widespread, despite being criminalised for the first time in Ireland in February of this year. Clocking involves winding back the odometer reading on a vehicle for the purpose of artificially inflating its value. The now illegal practice is thought to be costing the Irish Consumer between €40-€60m each year in inflated car values according to Motorcheck.
Now, however, Fine Geal MEP for Ireland South and member of the European Parliament's Transport Committee, Deirdre Clune, has called for pan-European action on 'clocking' which is estimated to be costing European Consumers between €5.6-€9.6bn per annum.
Ms Clune said she would be asking the Transport Commissioner Maroš Šefcovic to prioritise the proposals for an EU based statutory mileage database that would share readings collected across the EU from official sources such as NCT centres and Revenue.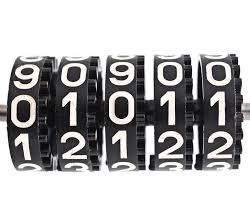 The industry applauds this action by Ms Clune and the Transport Committee. It is shameful that despite having criminalised the practice of clocking Government agencies in Ireland still do not allow mileage readings collected at time of the NCT to be shared with third parties.
The Road Safety Authority, on behalf of the NCT, and the Revenue Commissioners currently cite data protection concerns as the reason for not sharing their mileage data. Really any such concerns have been officially addressed yet the position remains unchanged. It is my understanding that there are data protection concerns at play but these concerns have been addressed properly with the data protection commissioner and there is no good reason why certain mileage data cannot be shared in order to equip both the industry and consumers with the tools to combat this illegal practice.